Increase Clinical Trial Patient Engagement With an Enterprise Mobility Solution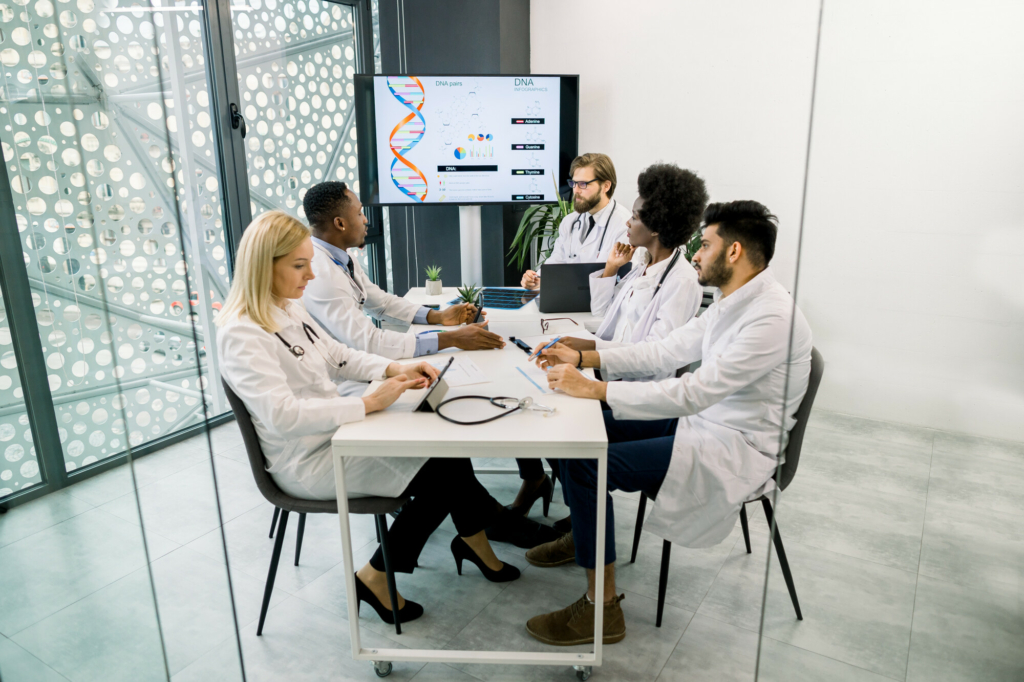 It is no secret that data is critical for research. And in clinical research, participants are essential to the collection of that data.
Yet, studies show that around 30% of patients drop out of clinical trials. What's more, it costs $20,000 on average to recruit a new participant. That's on top of the $6,533 per patient cost for recruiting participants in the first place.
The good news is that there are clinical trial solutions intended to boost patient retention. For example, Social Mobile is a clinical trial mobility solution provider with the goal of reducing clinical trial participant churn.
What exactly is a patient engagement solution, and how can it improve clinical trial management? We are answering these questions and many more in this complete guide, so keep reading for everything you need to know.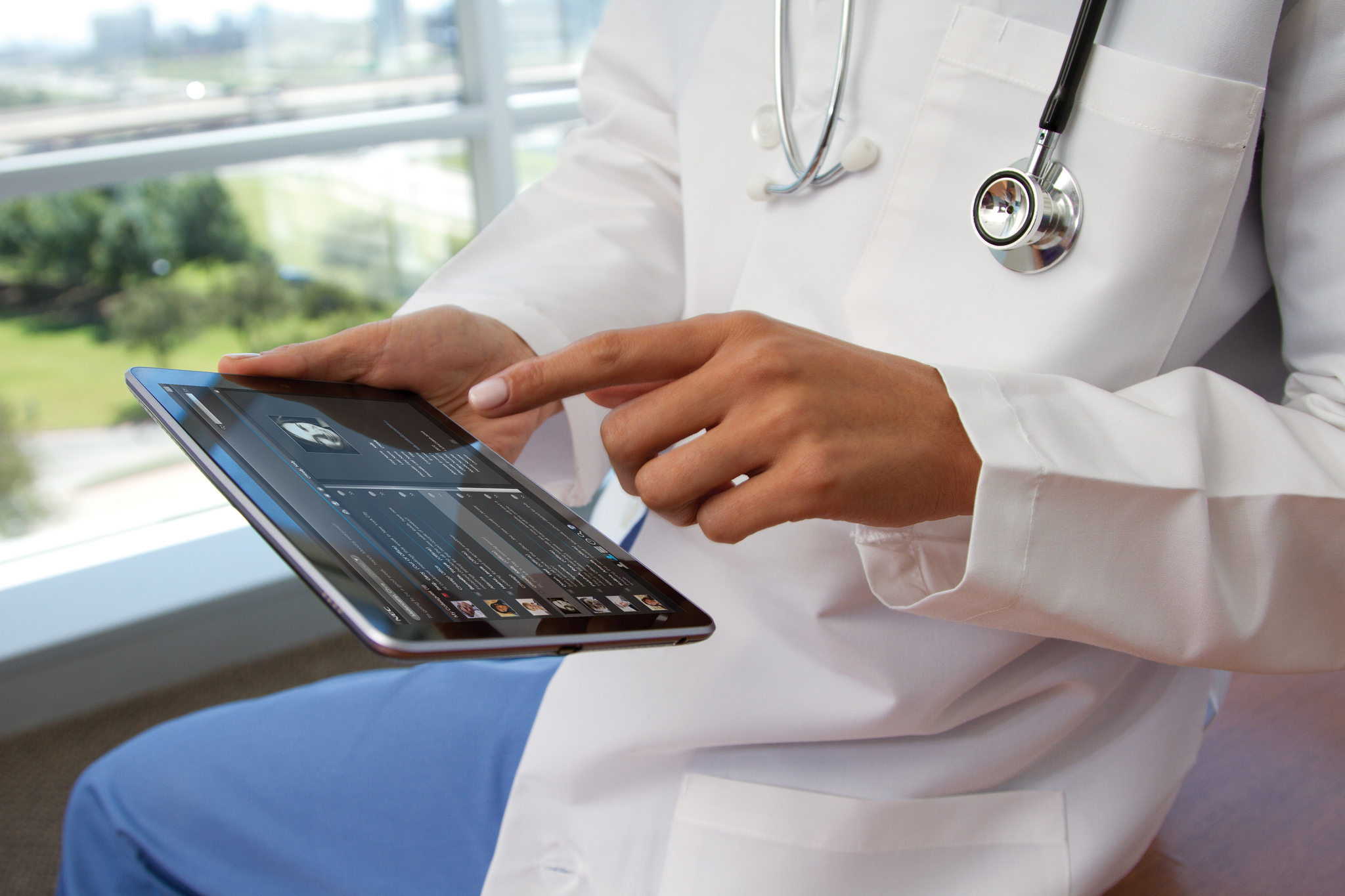 Clinical Trial Trends
According to ClinicalTrials.gov, there are 426,243 clinical trials ongoing as of this writing. This is a 58% increase from just seven years ago. Because, in 2015, only around 181,227 trials were ongoing.
These trials are taking place not only in the US but also in 221 countries around the world. A whopping 223,045 clinical studies are currently happening outside of the US. Meanwhile, 134,598 clinical trials are ongoing on US soil.
The vast majority of these studies (77%) are interventional in nature. Interventional clinical trials focus on treating various conditions like cancer and Parkinson's disease.
Interventional researchers use prescriptive (medical devices, drugs, biologics), behavioral, surgical, or a combination of these types of interventions.
The remaining percentage (~22%) of these studies are observational. That means clinicians are observing study participants live their daily lives. The patients record data about their lifestyle choices so that researchers can identify biomedical or health outcomes.
What other clinical trial trends can we expect to see over the next few years? We are talking about a few of the big ones next.
Starts Have Recovered
"Starts" refers to the number of new clinical trials that launch each year. And in 2022, new clinical trial starts are on the rise.
However, in business terms, clinical trial starts have an easy comp. After being down during the pandemic, starts had nowhere to go but up.
Duration Is Still on the Rise
Though they are up, starts are not up significantly. So, the increasing duration of trials is the reason the number of ongoing studies has increased so much over the past few years.
Study duration continues its upward climb. This trend comes in spite of the thought that increased digitalization of clinical trials might cease duration growth. Instead, staffing challenges are crippling timelines in 2022.

A Spotlight on Diversity
Diverse patient populations experience clinical trial barriers of entry. And this phenomenon has led to a major problem with participant pools: they are overwhelmingly white and male.
This issue is particularly worrisome for drug discovery. It is well-known that drugs can affect people of different genders and even ethnic backgrounds in different ways.
2022 looks poised to change this fact. Companies like Novartis and Eli Lilly have set aside funds dedicated to recruiting more racially diverse patients.
Even the FDA has had enough of the lack of diversity in clinical trials. They have started rejecting studies on the basis of a lack of diversity in their patient populations.
Virtual Clinical Trials
The COVID-19 pandemic sped up digitalization across all industries, and healthcare is no exception.
Clinical trial investing has recently seen a boom in funding. Specifically, these investors are placing their bets on virtual clinical trial companies.
These companies focus on providing technology products that can help reduce study duration, increase starts, and lower overall trial costs.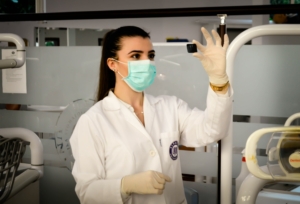 Top Clinical Trial Pain Points
With so many clinical trials, it should be no wonder that clinicians experience an equal number of pain points. Below, we have rounded up some of the biggest challenges for clinical trial managers in 2022.
Participant Sourcing
Patients are the most important part of your clinical trial. They will supply the data needed to evaluate outcomes and interventional success or failure. Yet, many clinicians struggle to recruit the right patient profile or the right number of patients.
Advertisements can only go so far. And sometimes, it may feel like you need a degree in marketing to understand the demographic factors needed to target individuals with your selection criteria.
Clinical trial recruitment companies have helped mitigate this issue a bit. But these companies charge top-dollar. And many clinicians do not have the funding to take advantage of clinical trial recruiting services.
Recruitment Delays
The average drug discovery pipeline timeline is a little less than ten years. And the clinical trial portion of discovery can take up over half of this time. Worse, clinicians report spending at least three years recruiting the right patients.
Many clinical trials fail altogether due to repeated delays in recruiting. But what exactly is the issue? Why does recruitment take so long and sometimes lead to clinical trial closure?
There are a few reasons for this phenomenon. First of all, many clinicians rely on sites to recruit and enroll patients for them. Many sites may enroll some patients, but the majority of the time, this is not enough.
A second problem arises when a site's database does not contain the right quality of patients. Clinicians must then start from scratch, leading to many of the participant sourcing challenges we mentioned above.
Compliance Issues
It is no secret that clinical trials can be a regulatory nightmare. Clinicians must get protocols approved by the IRB, which takes time. Then there is the fact that you may have to coordinate between different stakeholders and sites.
The number one piece of advice given to clinicians is to plan better next time. Yet, this does not address the problem of first-time clinical trial managers and unexpected compliance delays that could arise.
Disjointed Sites
Clinicians running local studies do not have the issue of various sites. But when a clinical researcher needs to study patients across the country or even the globe, site management becomes a major headache.
Even if you do run a local clinical trial, you may host patients in different kinds of sites. For example, it may be more convenient for some patients to visit a hospital, while others may find the researcher's private lab more accessible.
Why does that matter? Unfortunately, different sites typically leverage disparate technology. This eliminates any real-time data tracking capabilities and may even lead to data siloes.
Patient Engagement
Studies show that patient engagement is critical to clinical trial success. Yet, significant barriers prevent study participants from getting the fullest experience from their clinical trials. These barriers include:
Child care needs
The desire for digital solutions such as video conferences, phone apps for data tracking, and e-consent forms
Communication preferences (e.g., text)
Site preferences
The good is that patient satisfaction and engagement increase with convenience-enhancing clinical trial solutions. This includes enterprise mobility solutions, which we are talking about next.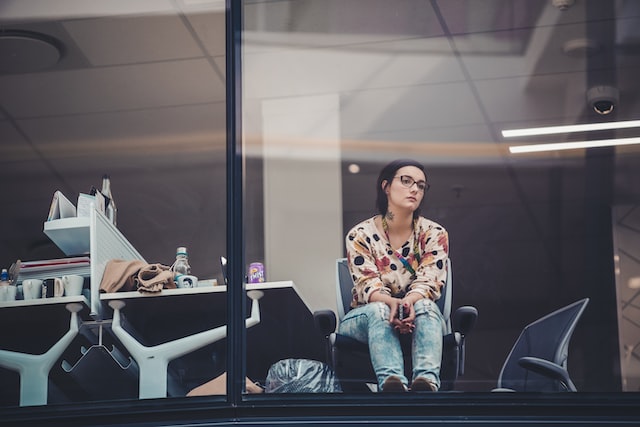 Why Are Clinical Trial Patients Disengaged?
A lack of patient engagement is often to blame for high clinical trial churn. But why does disengagement happen in the first place?
One theory is that patients just do not understand clinical research terminology. For example, many patients drop out of studies before they even sign the consent form.
In some cases, researchers have found that patients do not sign consent forms simply because they do not understand what they are signing. Indeed, a recent study found that participants with lower socioeconomic backgrounds had higher dropout rates.
Patients who come from lower-income communities may not have a lot of education. Or English could be their second language. Either way, these patients need more support to stay in the know and, thus, engaged.
Many researchers have solved the problem of low socioeconomic participant engagement by simply not enrolling these patients. But as we mentioned, diversity is becoming more and more important in clinical trials.
Low-income patients experience unique circumstances which must be taken into consideration during research. This is especially true when a therapeutic has the potential to treat a condition prevalent in lower socioeconomic populations.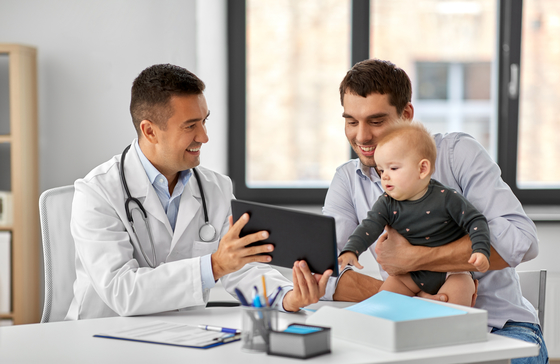 What Are Enterprise Mobility Clinical Trial Solutions?
Enterprise mobility solutions serve clients across industries. They are especially trendy now that many businesses are allowing employees to work from home.
Mobility solutions include employee laptops and other mobile-friendly devices. These devices enable employees to connect to their workspace systems remotely.
In clinical trial management, enterprise mobility systems are not for workers. Instead, clinicians can offer these devices to patients. Devices include patient engagement hardware, software, and other connected devices like tablets, wearables, and mobility solutions.
As you can see from our section on the patient engagement pain point, the primary barriers to patient engagement are digital in nature. These mobility systems can eliminate those barriers, reducing churn and improving research outcomes.

How the Right Patient Engagement Tech Can Improve Your Clinical Trial
Enterprise mobility solutions are an excellent choice for clinical trials. But this is not the only type of clinical trial tech out there. The most common types of clinical trial technology out there today are:
Recruitment software
Clinical trial data analytics systems
Virtual meeting products
These solutions address some of the more minor pain points for clinical trial managers. However, none of this tech offers the same benefits as patient engagement solutions.
What benefits do mobility solutions offer for clinical trials? We are talking about them in detail next.
Reduce Participant Churn
As mentioned, participant churn is a major issue in clinical trial management. And as we also discussed, one of the main reasons participants cite for dropping out is lack of convenience, especially when it comes to virtual accessibility.
Another reason patients drop out of clinical trials is a lack of understanding. Improving communication between participants and clinical trial managers may help remove or at least reduce this barrier. This is especially true when sites incorporate digital means of communication.
And with the right clinical trial tech, you can digitalize almost every step of the process.
Patients can communicate with researchers via text and smartphone apps. They can sign forms and waivers online to reduce delays. And they can log data in real-time through a secure app.
And here is perhaps an unforeseen benefit of digitalizing the clinical trial patient experience.
As in general medicine, patients who have a positive experience with a clinical trial are more likely to enroll in one again. And they may also recommend signing up for studies to family members, friends, and coworkers.
Improve Data Access
Did you know that clinical trials can generate up to 3 million data points? And this is just considering the average clinical trial, meaning some studies generate more data and others generate fewer data.
And worse, disparate sites utilize different databases. You may be able to get these databases to talk to each other across-site if you have a powerful IT team.
But more often than not, pulling and applying this data creates significant siloes. A silo occurs when data from one system can not be combined with data from other systems.
In some cases, researchers are forced to either throw out the siloed data or manually transfer it to the proper system.
When you instead employ a highly connected mobility solution, you can avoid these problems.
Each patient receives the same hardware and software. That way, you can utilize every bit of data from your patients' records.
Enable Real-Time Data
Another implication of patients using the same data collection systems is that researchers can collect information in real-time. Patients can use, for instance, their tablets to record lifestyle changes during an observational study.
Diligent researchers can analyze this data as soon as patients record it. And this could help speed up woefully long timelines from clinical trial start to publication.
Other benefits of real-time data for clinical trials include:
Faster decision-making
Better patient safety
Improved audit trails
Plus, real-time data collection will be essential to real-world data efforts. Real-world data is data collected from everyday people who are not clinical trial participants.
Decrease Trial Costs
The average cost for drug discovery, given the sector's current study duration statistics, is $2.6 billion. And it costs nearly $7,000 to recruit a single clinical trial patient.
If patient engagement hardware and software can mitigate these issues, that means lower total study costs. This is good news, especially considering the ever-waning profit margins rampant in the healthcare industry.
By now, you may be wondering: we already have EHRs. Why deploy more technology solutions? Won't that just offset the money clinicians are supposed to save?
You can avoid this very real problem when you go with the right technology provider. For instance, Social Mobile has a track record of working with healthcare providers and clinical researchers.
We offer bulk devices to clients like you. That way, you pay one low price and still get the benefits of an overall lower cost of operating your clinical trial.
Social Mobile: A One-Stop Shop for Clinical Trial Devices
Have we convinced you that an enterprise mobility solution is what you need to boost patient engagement at your sites? Then you need to learn about Social Mobile.
We are a Google Mobile Services partner with over ten years of experience helping enterprises get connected. Here are the services we offer to our clinical trial clients.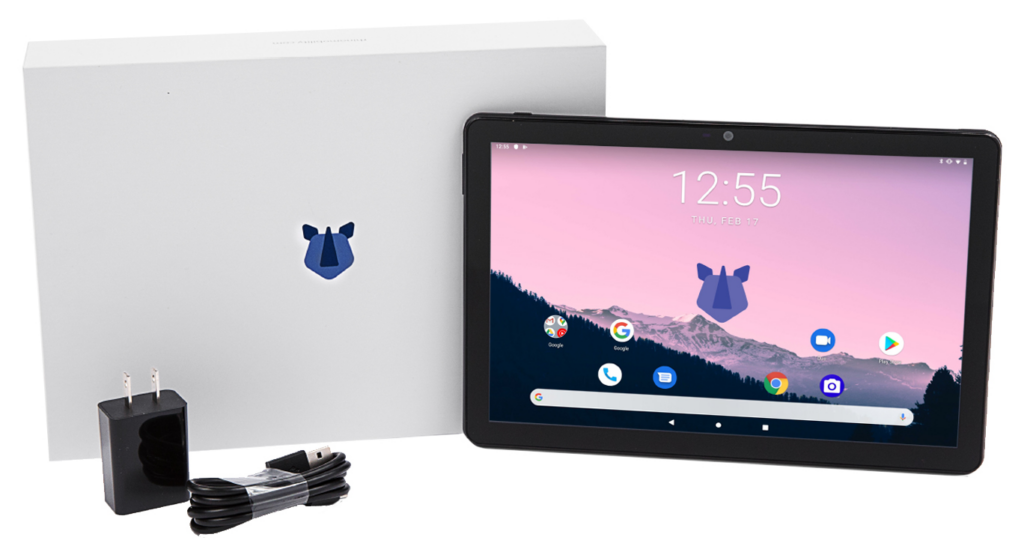 Our RHINO Mobility Devices
Are you looking for an off-the-shelf mobility solution for your upcoming clinical trial? Our RHINO Mobility™ hardware devices are ready to deploy whenever you are.
RHINO Mobility™ specializes in manufacturing Android devices for enterprise businesses. Each device comes with security support and at least one upgrade included.
We offer everything from handheld smartphones and tablets to point-of-sale systems and touchscreen kiosks. And we have a range of prices, too.
For example, we designed two different types of tablets for your unique needs: the RHINO T80 and the RHINO T1OO. The RHINO T80 and the RHINO T100 are Android Enterprise tablets with global LTE, dual SIM connectivity, Qualcomm® Snapdragon™ processors, POGO pins, and other features, tailored for various use cases in the office or on-the-go, with the T100 offering a larger 10″ display compared to the T80's 8″ display.
Clinical trial managers can deploy our devices in bulk. They support Zero-touch enrollment for the ultimate ease. Plus, the setup wizard will ensure you have the functionalities you need at the touch of the screen.
Our Customizable Hardware
Did you not find what you need in our RHINO Mobility™ portfolio? Then let us design the custom clinical trial mobility solution that you have been searching for.
Out-of-the-box solutions are great, especially if you are on a budget. But these solutions do not always provide the exact functionalities you need to address your most critical pain points.
That is why we offer bespoke Android device services. We already manufacture all of our amazing RHINO Mobility™ devices. So, we have leveraged this expertise to provide you with custom hardware products.
We can create the following device types for your enterprise clinical trial needs:
Wearable devices
Tablets
Set-top boxes
IoT devices
Rugged devices
Digital kiosks and signage
Handheld devices
Like our off-the-shelf devices, our custom hardware comes with 3+ years of security support and operating system updates. These devices are available to healthcare organizations and CROs across the globe.
What is more, you may actually end up spending less on our custom devices. That is because we will build in all the functionalities you need. There is no need to add on features in the future, which can be costly.
Our Preferred EMM Platform
Our preferred enterprise mobility management (EMM) platform Mambo™, can manage all your clinical trial patient devices from one convenient and secure platform.
Mambo™ is simple and easy to use. It is affordable, too, costing as little as $0 to support up to 100 mobile devices.
Most importantly, our EMM platform allows you to monitor and control your patients' mobile devices. The patient gets full control of the device itself, while you can monitor data in real-time.
The only time you need to touch the patient's device is to debug it or change the password. That way, patients feel like they have privacy on their convenient clinical trial devices.
Mambo™ works with all of our Android Enterprise devices. That means that whether you get an out-of-the-box solution or request our custom services, you can use Mambo to track your patients' data remotely.
Mobility Consulting Services
You may think you know Social Mobile. But did you realize that we offer more than hardware and software alone? Our industry-recognized consulting services can help you solve even the toughest of mobility challenges.
Important for clinical trial professionals like you, that means we can help you come up with the custom hardware and EMM solution for your needs.
Our Product Conceptualization services can help you design your custom devices. We are experts in both functionality and design.
Plus, we partner with companies like Google and Honeywell. That way, we can advise you about the most cutting-edge trends on the market today.
We already mentioned how our EMM, Mambo, can help your sites. But you should also know that our close relationship with Google means we are the first to know about new innovations. And we also offer zero-day support as soon as they are released.
Ready to Boost Clinical Trial Patient Engagement?
Patient churn is a major headache for clinical trial managers, but it does not have to be. Mobility solutions for your patients can help keep them engaged and enrolled. That way, you can cut recruitment costs, reduce timelines, and so much more.
Are you ready to improve patient engagement and reduce churn for your clinical trial? Social Mobile is here to help. Contact us today to learn more about our clinical trial solutions.



How We Built a Custom Vaccine Management Solution for VaxCare
Social Mobile developed and deployed the first ever, Google-certified vaccine management solution – a comprehensive medical device integrating a medical-grade Android tablet with an integrated barcode scanner to help improve the operational inefficiencies associated with vaccine inventory management.
GET A QUOTE.
Let's start designing your custom enterprise mobility solution.
Healthcare Mobility Use Cases