A Comprehensive Guide to Remote Patient Monitoring Devices and Their Impact on Healthcare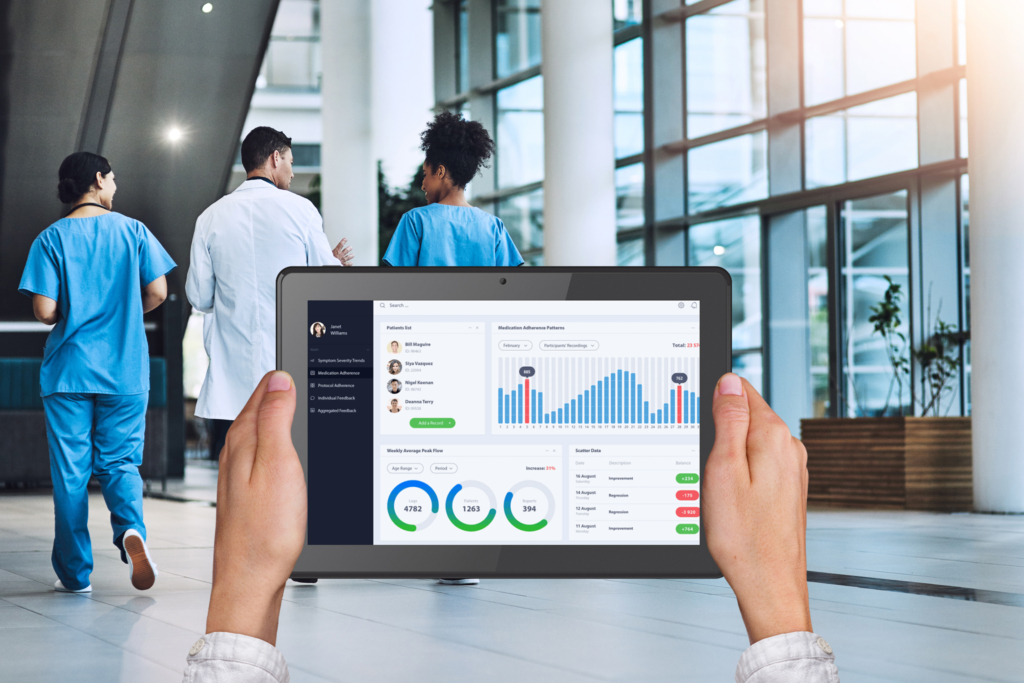 The rise of modern remote patient monitoring (RPM) devices is revolutionizing the way healthcare is delivered. This technology is particularly useful for patients with chronic conditions who require ongoing monitoring and care, as well as for those who live in remote areas with limited access to healthcare facilities.  
According to a recent report by Research and Markets, the global remote patient monitoring market is expected to reach $117 billion by 2026, with a compound annual growth rate of 13% from 2021 to 2026.  
With the increasing adoption of RPM devices, these devices have the potential to improve patient outcomes, increase access to care, and reduce healthcare costs. 
What is Remote Patient Monitoring (RPM)?
RPM is a healthcare technology that allows for the remote collection and transmission of patient health data to healthcare providers. RPM devices use sensors, wearables, and other digital tools to remotely collect and transmit patient health data to healthcare providers in real-time. This allows providers to monitor and manage patients' health conditions more effectively outside of traditional medical settings.  
There are various types of RPM devices available, ranging from simple wearables that track fitness and wellness metrics to more sophisticated devices that can measure blood pressure, glucose levels, and even detect irregular heart rhythms. 
Remote patient monitoring devices are especially useful for patients with chronic diseases or complex medical needs. These devices and the data collected can help clinicians provide better care and save patients from unnecessary visits to the ER. 
Examples of Remote Patient Monitoring Devices 
Different types of remote patient monitoring devices can track the progression of health conditions and help healthcare staff manage them more efficiently. These devices include:  
Blood pressure monitors 
Blood pressure monitors can be connected to mobile devices via Bluetooth or Wi-Fi to transmit readings to a remote monitoring platform. Patients can use mobile apps to track their blood pressure readings and receive alerts if their readings fall outside of normal ranges. 
Glucose monitors 
Glucose monitors can also be connected to mobile devices to transmit blood sugar readings to a remote monitoring platform. Patients can use mobile apps to track their glucose levels and receive alerts if they need to take insulin or adjust their diet. 
Wearable sensors 
Wearable sensors, such as fitness trackers, can be used to monitor vital signs like heart rate, temperature, and blood pressure. Medical alert systems are why remote patient monitoring devices are so valuable for independent seniors. These wearables can even help prevent death after a fall, as they enable immediate intervention by alerting the wearer's clinician, emergency personnel, and their nearest caregiver or family member of what has happened. 
These sensors can be integrated with mobile devices to transmit real-time data to a remote monitoring platform. This data can be used to identify patterns or changes in a patient's health. 
Electrocardiography (ECG) devices 
ECG monitors can be used to monitor the heart's electrical activity and identify irregular heart rhythms or other cardiac abnormalities. Mobile apps can be used to transmit ECG readings to a remote monitoring platform, where healthcare providers can analyze the data and make treatment decisions. 
Pulse oximeters 
Pulse oximeters are medical devices that are used to measure the oxygen saturation (SpO2) levels in the blood of a patient. They are often used to monitor patients who are at risk of developing hypoxemia, a condition where the body does not get enough oxygen. 
In recent years, pulse oximeters have become popular for remote patient monitoring, where patients can use the device at home to track their SpO2 levels and transmit the data to their healthcare provider. 
Smart scales and beds 
Smart beds and mattresses can be used to monitor a patient's vital signs, sleep patterns, and movements. This data can be transmitted to a remote monitoring platform and used to identify patterns or changes in a patient's health. 
Custom Devices for Healthcare
Social Mobile can create a device, like a smartphone or tablet, that can serve as the brain for remote patient monitoring devices. By designing and configuring the hardware, software, packaging, and more, Social Mobile can create a custom, enterprise-grade mobile device for hospitals and healthcare providers to improve the end-to-end patient experience.  
The device itself can be managed and secured by the healthcare provider, and comply with any regulatory requirements to protect the privacy and health data of patients. 
Connection to all RPM peripherals can be established and tested before the device is sent to patients – ensuring a positive patient experience and minimize technical support issues. 
Discover our healthcare solutions 
Custom Wearables for Healthcare
Our team is also able to design and develop a custom wearable device for our healthcare clients. Similar to a smartwatch, these wearables monitor health vitals and much more: 
Variety of sensors: temperature, SpO2, heart rate, etc.

 

Real-time GPS tracking

 

Camera for video calls and photo capture

 

Fixed or removable battery

 

POGO pins for easy charging while being worn

 

Different strap design for easy removal

 
Discover our custom wearable solutions for healthcare 
Social Mobile Is the Bridge to Better Healthcare
A custom mobility solution ensures that these devices are purpose-built, secure, and guaranteed to be available for up to five years. By streamlining the device lifecycle from manufacturing to deployment and management, Social Mobile can create a device that is tailored to the specific needs of healthcare providers and patients, advancing the patient experience with Android Enterprise solutions. 
We're ready to manufacture and support the remote patient monitoring solution you need.  
Contact us to get started today! 
GET A QUOTE.
Let's start designing your custom enterprise mobility solution.