With so much choice on the market, what can Social Mobile offer which can't be sourced off the shelf
?
Today's enterprise mobile ecosystem is largely driven forward by consumer-focused brands; Samsung, Apple, Sony, LG, etc. These brands create great devices, in most cases meet enterprise software needs and pride themselves on offering next-gen hardware and features galore, with price tags to match.
Social Mobile is not a consumer brand. We specialize in dedicated, GMS-certified devices, made bespoke to customers' needs and budget, and work hard to match the right hardware to the requirements requested.
While often white labeling is associated with cheap devices carriers stock carrying their own logo, there's a whole different side to this business that many are not familiar with. Here are a few benefits of working with Social Mobile to build private label devices for your organization.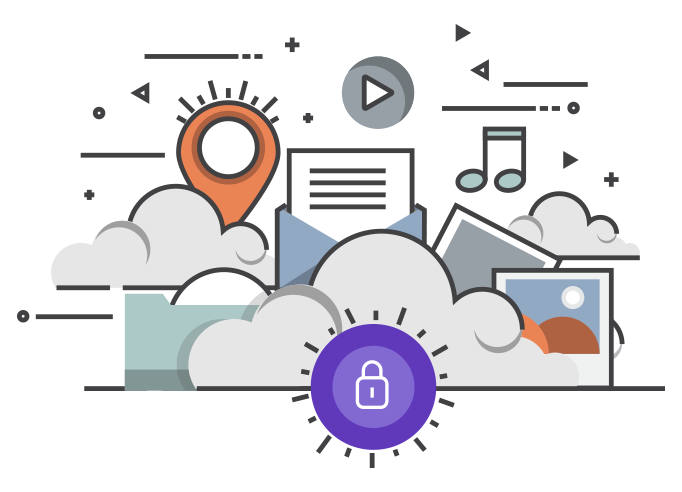 Bespoke
Often organizations searching for a device on which to do business will start with whatever can be sourced locally. Carrier X may have so many devices, while Carrier Y has others. With carrier lock-in choice may already be limited.
Even without carrier lock-in, organizations will normally have a set of requirements, such as the camera being of a certain quality, the materials being suitable for the environment in which the devices will be placed, as well as typical memory, storage and OS requirements.
More recently, with the introduction of programs like Android Enterprise Recommended, the frequency and quality of security updates is very much front-of-mind also.
With requirements set, devices can be compared. It's at this point often compromises are made; for budgetary or other reasons, an organization may opt to lose NFC in favour of a fingerprint sensor, run with an older version of Android or chipset to satisfy other requirements that aren't found on the latest models, and more. Often devices purchased to be used in a kiosk don't even make use of many hardware features, and the organization would have paid for them regardless.
Perhaps the tablet or phone form factors really aren't suitable for use also, with a requirement to source printers, scanners, custom cases to stand devices on tables and other factors to consider.
When building bespoke, compromises don't need to be made.
If a device is destined to sit on a counter printing ID badges or receipts, perhaps an all-in-one unit with a printer hard-wired into the device based would be best suited (negating issues with Bluetooth, for example). Add in an RJ45 port for reliable network connectivity also, since the device would have the space for it.
If a dedicated device would run only one application in full screen, perhaps it wouldn't need additional hardware features such as rear cameras, NFC, fingerprint sensors and more that would otherwise be present in a consumer unit.
The fact is, whether ultimately a tablet is best suited or a 50" digital signage solution, with a set of requirements Social Mobile can design and build a device that meets these requirements through our manufacturing facilities and design teams while ensuring the solution runs the latest version of Android, receives timely security updates and more.
Bespoke equally extends to software. As well as having a company logo on the back of the device, aspects of the software such as boot logo, wallpapers, device model numbers, bundled applications and more can be customized to requirements, and should requirements stipulate hardware features that don't yet need to be used, they can equally be disabled in the software, to be turned on with an OTA update as required in future.
Extended support
In a lot of cases, consumer devices on the market today are supported for no more than 18 months. Security updates may be extended to 3 years to align with Google's Android Enterprise Recommended requirements, however as the device ages, the ability to source hardware becomes more difficult.
The consumer 18 month lifecycle has never aligned well with the enterprise, which has led to extended support from the likes of Samsung who offer enterprise editions of their higher-end devices.
With this additional overhead however, the costs of devices understandably increases.
Hardware and software support shouldn't come at a premium
Social Mobile, in partnership with our vendors, guarantee extended support and hardware availability of the devices we build. With agreements in place, we can ensure not only security updates and software will remain supported for 3+ years, but the hardware also. A benefit of building bespoke is being able to create orders as and when required, with hardware components often available for sourcing years after release.
When the time comes for devices to be replaced, either due to damage or other reasons, we can simply undertake another run of the original design and specifications.
Staging & logistics
Organizations rarely ever need a device alone, there may be cases, screen protectors, accessories and these are often sourced across multiple suppliers or resellers.
As Social Mobile design and build the devices, we can also create the accessories for it, or for the more generic items (simple stylus, keyboards and more) we can source them during manufacturing and ship everything together in one simple, discreet package through our logistics warehouses.
Packaging can be customized with a provided design or logo, include any number of items of material (guides, getting started pamphlets, etc for users) and more, so that devices arriving at the doorsteps of end users provided a tailored experience to help them get started.
Organizations paying for staging and logistics services today stop when they work with Social Mobile, there's simply no need when everything from hardware to software, accessories and packaging are all to the exact requirements of our customers.
Android Enterprise ready, as standard
All of our devices, irrespective of use and form factor, are GMS certified and support Android Enterprise fully out of the box.
While a number of OEMs today are still yet to embrace zero-touch enrollment, our devices support it as standard, and Social Mobile being an authorized zero-touch OEM and reseller, can ensure all aspects of the zero-touch experience are fully taken care of.
All of our devices are subject to rigorous QA and undertake a 700+ point Android Enterprise validation test against leading EMM solutions. Our devices are ready for enterprise.
Conclusion
While consumer brands do and will continue to have their place in enterprise today, we believe more organizations looking for new Android devices would benefit immensely from going bespoke.
If your organization is interested in learning more about what Social Mobile do, please reach out today for more information!