Why Dedicated Telehealth Devices Deliver a Better Patient Experience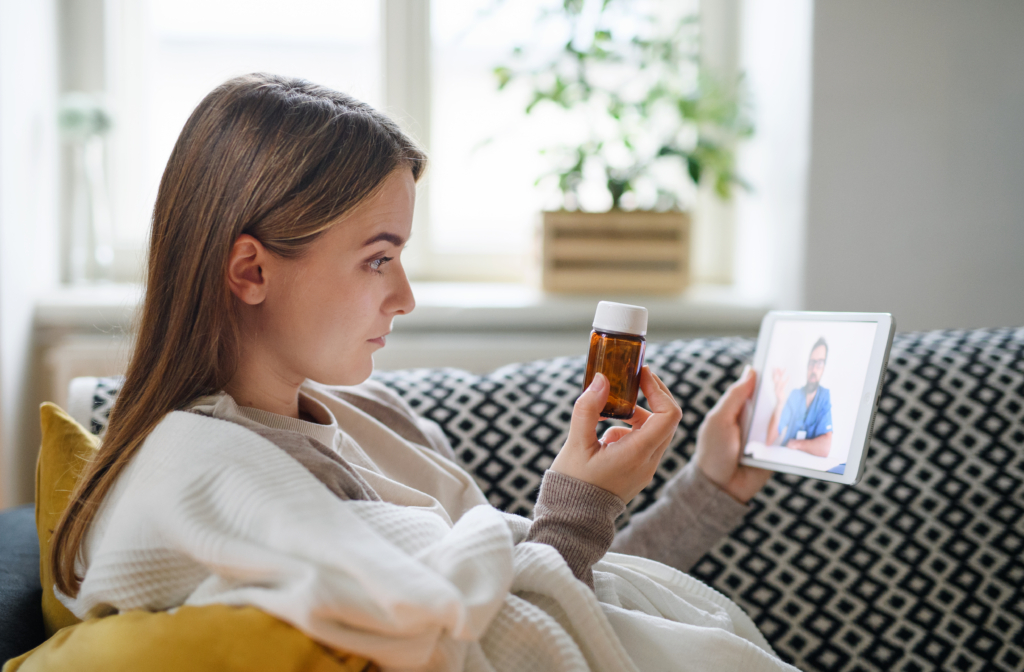 Approximately 27% of Americans have more than one chronic illness, which can range from arthritis to cancer. Unfortunately, the prevalence of chronic illnesses increases health expenses and reduces life expectancy.
During the pandemic, many of these patients were at a higher risk of severe COVID-19 illnesses. Traveling to a hospital suddenly became more dangerous than in the past. Being able to provide care to patients remotely—through telehealth—became an essential way to mitigate the risks of COVID-19. Today, telehealth devices have become a critical component of patient care.
Now that risks have started to subside, telehealth devices have continued to benefit providers and patients. They allow for easier patient communication and can reduce the time it takes to deliver care.
In our telehealth guide, we will review what telehealth devices are and discuss the equipment and technology needed to get started.
Telehealth Devices 101
Telehealth devices are mobile devices used to improve patient care and the healthcare system. Devices can range from simple mobile devices made for consumers, such as your phone, to more advanced medical equipment, which can include using special scopes and instruments during surgery for better imagery.
Telehealth can be used by caregivers to connect not only directly with patients but also with other caregivers and specialists across the globe.
For many, telemedicine improves the patient experience. Now, routine office visits can be completed remotely. In fact, experts found that teleconferencing is equal to or better in some patient cases.
Benefits of Telemedicine
Telemedicine is ideal for routine check-ins and preventive care. Patients with chronic illnesses benefit the most from telemedicine; however, it does not fully replace the need for in-person visits.
Other telemedicine advantages include:
Improved healthcare access
Equal access for patients with disabilities
Better care for patients with limited English proficiency
Lowers risk of infection spread
Reduced costs
Convenience
Additional revenue
Upfront telemedicine costs include equipment, technology, and training. Afterward, simple technology upgrades and routine training will be minimal.
What Is Telehealth Equipment?
What equipment do you need for telehealth? The primary piece of equipment is an internet-connected device. This can include:
A quality webcam or camera is also critical. Most telehealth visits and conferences are performed via video chat. Additionally, you need a steady and reliable wireless connection to connect caregivers with patients.
Some telehealth devices collect patient vitals by either connecting with other devices or incorporating sensors into the device itself. While not required, this may help in certain use cases where it is imperative for the caregiver to be able to analyze a patient's vitals.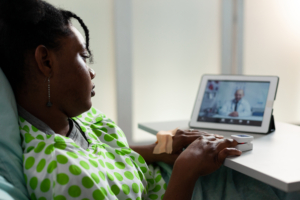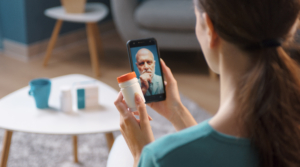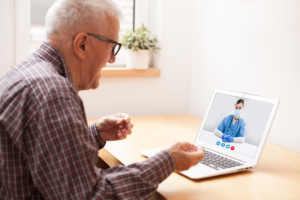 Why Choose a Dedicated Telehealth Device
Healthcare providers can choose to issue a dedicated telehealth device to patients instead of leaving patients to use their own phone or tablet. Dedicated devices offer several benefits.
Patients' access to a suitable device isn't a sure thing. Pew Research reported that just 85% of Americans own a smartphone, and smartphones are the video-conferencing tool most accessible to underserved populations.
A dedicated telehealth device can be customized exactly to meet the needs of the caregiver. Form factor. Battery capacity. Camera quality. Operating system. Pre-loaded apps. Virtually every aspect of the device—hardware and software—can be tailored to the use case.
If the telehealth use case requires a connection to specialized equipment for remote patient monitoring, a dedicated device can ensure that the two devices are properly connected and that patients' data is being securely collected and shared with healthcare providers.
Purpose-built devices are also less prone to technical issues and easier to manage and support. A proper telehealth solution should incorporate tools like an EMM (enterprise mobility management) platform so that IT teams can quickly and accurately troubleshoot issues.

Private Label Healthcare Solutions 
A custom solution can give your healthcare company a leading edge in telemedicine. Social Mobile can work with you to:
Design and manufacture custom telehealth devices ranging from tablets, smartphones, wearables, and kiosks—anything and everything
Provide your IT team with a platform to manage and secure your entire fleet of devices
Handle the entire product lifecycle, including logistics like staging, kitting, and deployment into the field
One primary misconception is that a custom enterprise mobility solution is expensive. In fact, when compared to using consumer-grade solutions and third-party logistics companies, our clients save an average of 40% on the total cost of ownership (TCO) of their devices, some up to 60%!
Start Customizing Your Telehealth Devices
Telehealth devices are a crucial component of telemedicine. They help clinicians seamlessly communicate with patients and vice versa.
At Social Mobile, we specialize in the entire mobility solutions process. Starting with the design process, our engineering team works closely to manufacture your ideal telehealth device.
Contact us today and let's talk about your telehealth solution!
GET A QUOTE.
Let's start designing your custom enterprise mobility solution.


How We Built a Custom Vaccine Management Solution for VaxCare
Social Mobile developed and deployed the first ever, Google-certified vaccine management solution – a comprehensive medical device integrating a medical-grade Android tablet with an integrated barcode scanner to help improve the operational inefficiencies associated with vaccine inventory management.
Healthcare Mobility Use Cases