Unlocking the Potential of Private Label Smartphones: Strategies for Success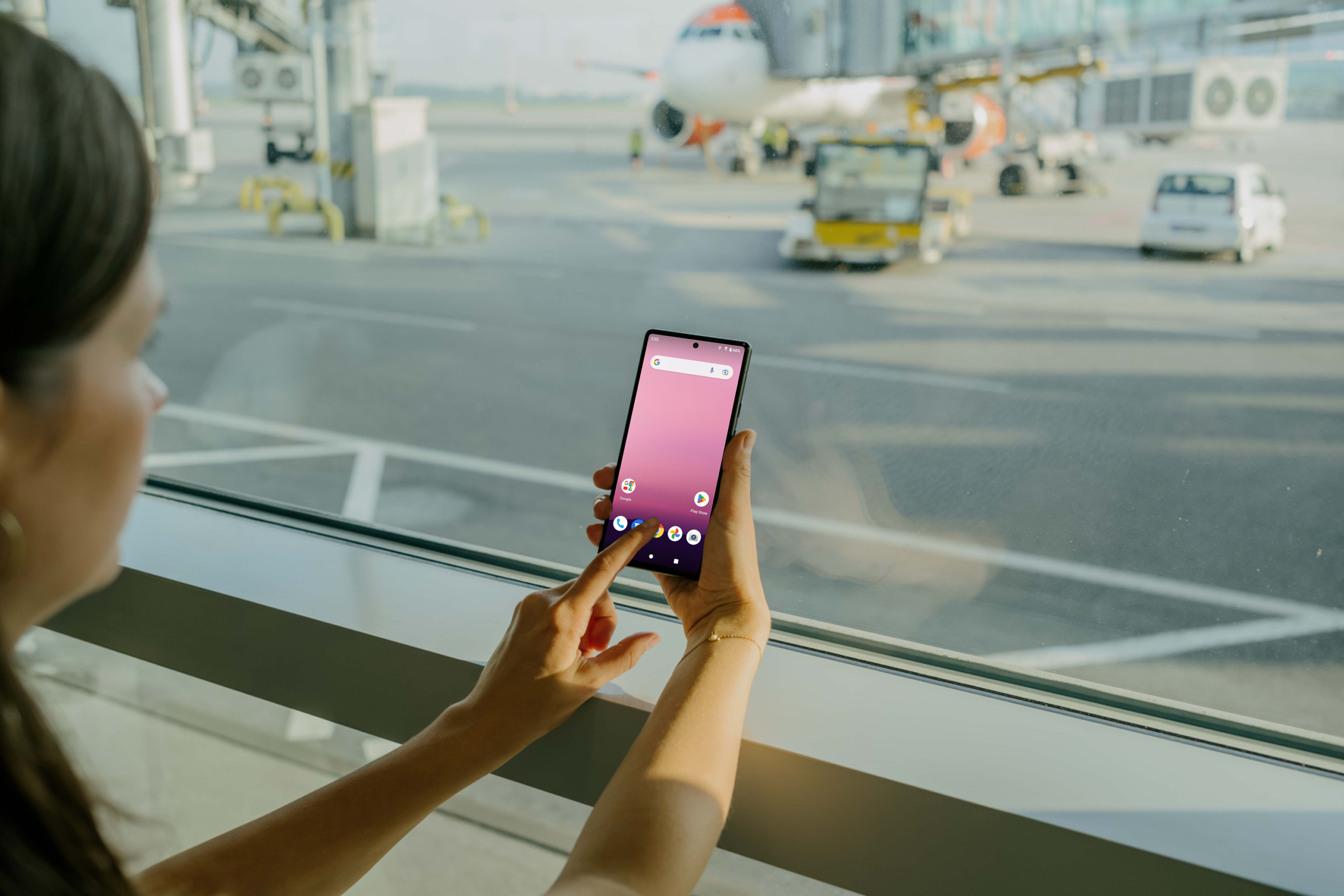 In today's competitive business environment, enterprises are always looking for ways to gain a competitive advantage. One area that is gaining increasing attention is the use of private label smartphones.
These are smartphones that are manufactured by a third party but sold under the enterprise's brand name. In this article, we will explore the importance of private label smartphones for enterprises and provide strategies for success.
Benefits of Private Label Smartphones for Businesses
Customization
One of the main advantages of private-label smartphones is customization. By designing their own smartphones, enterprises can work with a manufacturer to create devices that are tailor-made for their specific needs, and they can easily add features and functionality that are not available on off-the-shelf models. Features can also be removed to save on costs. For example, phones being used as a mobile point-of-sale terminal may not need a high-end camera and processor. This can give enterprises a competitive edge in their respective markets and help them improve their overall efficiency and productivity.
Branding
Private label smartphones also offer enterprises the opportunity to build their brand. By distributing smartphones to front-line employees under their brand name, enterprises can increase brand recognition and build brand loyalty in customer-facing applications. This can lead to increased customer retention and, ultimately, increased revenue.
Cost–Effectiveness
While considering a smartphone for your business, it might seem like a consumer-grade device is the most convenient option. However, it's important to note that such a smartphone could include features that are not necessary for your enterprise, ultimately leading to inefficiencies and avoidable expenses. Consumer-grade smartphones also come with hidden costs, such as higher repair and replacement costs, as they are not built to withstand the rigors of business use.
If the smartphones need to be staged before being distributed to enterprise users, there is the added cost of shipping it to the staging facility, replace the packaging, add custom brochures and inserts, enrolling in the EMM platform, and more. With a streamlined enterprise mobility solution, all these costs can be avoided by having them done at the manufacturing facility, saving up to 60% on the total cost of ownership over the entire device lifecycle.
Private label smartphones can provide businesses with enhanced control, customization, and security, thereby offering substantial advantages to enterprises seeking to maximize their resources and improve their bottom line.
Security
Security is a major concern for enterprises, especially when it comes to smartphones and mobile devices. Through Android Enterprise, businesses can manage their private label devices and protect corporate data and apps. Work Profile allows businesses to separate personal and business data on a single device, while Zero Touch Enrollment allows businesses to easily configure and deploy devices in bulk. With these tools, businesses can ensure their private label devices are secure and up-to-date.
Control
Private label smartphones offer a great level of control and convenience for enterprises. With a zero-touch enrollment process, enterprises can preconfigure the device profile and customize all the apps, permissions, etc. ahead of time. This way, when the device arrives, it is ready to use right out of the box. Companies can also manage the mobile device inventory, including the ability to add, remove, or update devices remotely. This saves time and resources, as it eliminates the need to manually configure each device.
Strategies for Success
Develop a Clear Strategy
To begin a successful private label smartphone program, it is essential to understand the use case requirements, both of the device and the entire device lifecycle. This includes understanding the needs of your business, endpoint management, as well as the logistics of warranty support, repair, and recycling. A comprehensive strategy should account for every step of the device lifecycle, from design and manufacturing to distribution and customer support.
Partner with a Reliable OEM
It is important to partner with a reliable OEM (original equipment manufacturer) that is capable of producing high-quality smartphones. Social Mobile is a reliable OEM because they have a vertical integration system that allows them to design, develop, and deploy customized Play Protect (previously known as GMS) Android-powered smart solutions for enterprises. With over 11+ million devices distributed worldwide, they have a proven track record of success in creating systems that meet the needs of their clients. Additionally, their expertise in designing complex devices such as POS systems, digital signage displays, headless units, and AIO printer/scanner units makes them a reliable partner for any Android-based project.
Focus on Quality and Reliability
Quality and reliability are essential for private-label smartphones. Private-label smartphones offer cost savings without sacrificing quality and reliability. Enterprise-grade models feature an extended lifespan of up to 5 years and are designed to withstand environments with improved battery solutions, moisture resistance, and drop resistance. These are preferable to consumer-grade devices, which lack purpose-built features and have shorter product lifecycles.
Build a Strong Brand Identity
Enterprises need to invest in building a strong brand identity. This includes developing a clear brand message, creating a distinctive visual identity, and establishing a consistent brand voice.
Social Mobile Can Build the Perfect Private Label Smartphone for Your Business
At Social Mobile, we believe that building the perfect private label smartphone for your business requires a clear strategy that is backed by reliable partners, a focus on quality and reliability, and a strong brand identity.
Our team of professionals specializes in creating customized Android Enterprise devices that are specifically designed to meet the unique needs of any business.
By providing customized hardware solutions, we ensure that businesses get the right features they need at a lower cost compared to consumer equivalents, tailored to their use case and made for high-volume deployment across multiple markets.
Partner with us at Social Mobile to create the perfect smartphone solution for your business that enhances your efficiency and profitability.
Discover our custom Android solutions
Get Started with Social Mobile ONE
With Social Mobile ONE, clients benefit from a complete mobility solution encompassing enterprise-grade hardware, device management software, managed mobility services, and cellular connectivity—all without large capital expenditures. Instead, organizations can benefit from a mobility solution that is customized to their specific needs, taking advantage of a monthly fee per device.
Custom Hardware: Fully customized, enterprise-grade devices and accessories ranging from smartphones to tablets, point-of-sale terminals, and kiosks
Device Management Software: All Social Mobile devices are built and secured with Android Enterprise. Our preferred EMM partner, Mambo, is a Google-certified portal for managing your entire device fleet, enforcing security policies, pushing updates, and more.
Managed Mobility Services: Support your mobility solution deployment with a complete suite of services, from global staging and kitting to asset tagging, help desk, device depot, repairs, and maintenance.
Wireless Connectivity: Connect your devices to 5G and LTE networks across the U.S. and worldwide to ensure that your devices and users are always online and connected.
Discover Our Custom Android Solutions
When off-the-shelf options can't meet your needs, Social Mobile develops a custom mobility solution to solve for your exact challenges. With the Android Enterprise platform, organizations can design exactly what they want, with the specs they need, and guarantee the availability and security for whatever time period they demand. Design your devices from the ground up, including the form factor, software, packaging, and more, at a fraction of the cost. Whatever your company can imagine, Social Mobile will bring to market.
| | | | | | | | |
| --- | --- | --- | --- | --- | --- | --- | --- |
| Wearables | Tablets | Set-top Box | IoT | Ruggedized | POS | Digital Signage | Handheld |
GET A QUOTE.
Let's start designing your custom enterprise mobility solution.