Social Mobile's NRF 2023 Recap
Tyler Forst, Chief Revenue Officer at Social Mobile | January 25, 2023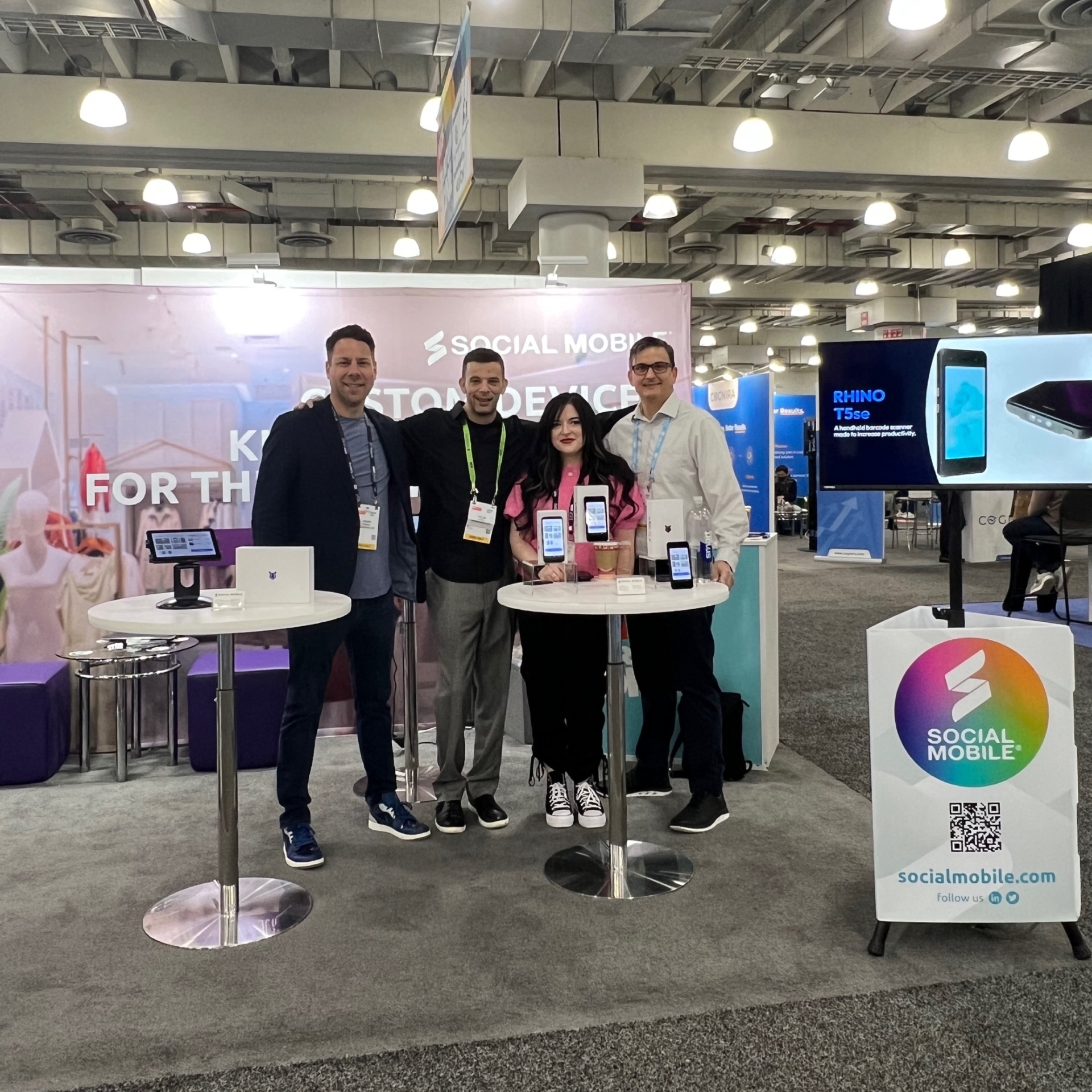 How was NRF?
NRF was the first event of 2023 that Social Mobile exhibited at. It was a great opportunity for us to meet with clients and partners, establish our brand, and explore new potential partnerships in the software and accessories space. I had always heard that NRF would be big, but this being our first time, it proved to be true with the venue spanning three floors and a large attendance of around 16,000 retail industry professionals. Overall, it was a great experience. We were able to connect with partners such as Converge IoT, Renovotec, TRG, and Seiko – some for the first time in-person, which was exciting.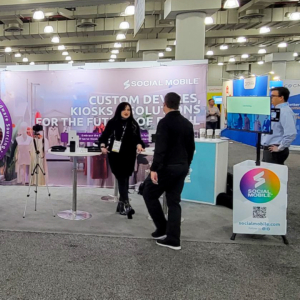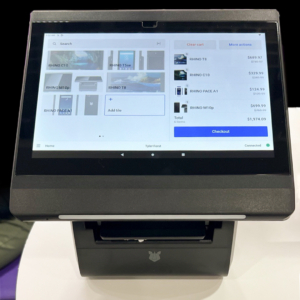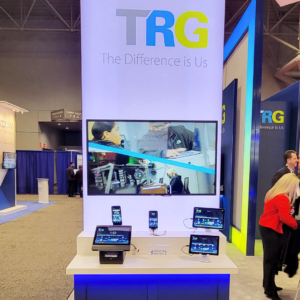 What are some big trends you saw for retail mobility?
One of the biggest trends we saw at NRF 2023 was the increased focus on mobility solutions and use cases for retailers. Mobile and self-serve checkout were major themes, with many companies showcasing software and hardware solutions. Line busting at checkout was another popular trend, as was the use of robots for order fulfillment, picking, and sorting in warehouses and back-of-house operations. We also saw a lot of content management software being used to push content to retail screens, such as videos, and synchronize playback across all screens throughout a store.
Another trend we noticed was the impact of the recession on the retail industry. Budgets are tight, and retailers are looking for ways to save money.
This was perfect timing for our launch of Social Mobile ONE, a Device-as-a-Service (DaaS) offering fully customized enterprise mobility solutions on a subscription-based model.
Social Mobile can design a device for your business's specific needs that can result in a lower total cost of ownership (TCO) of up to 40% less than a consumer-grade device. Another benefit of switching to the DaaS model is that retail businesses can avoid large upfront capital expenditures and optimize budgets through a single vendor.
What is Social Mobile's roadmap for 2023 and retail?
We plan to update our RHINO portfolio with new devices, including a new mobile handset and updated tablets. We also plan to develop new solutions specifically for retail use cases, such as credit card swipe cases and attachments for tablets or handsets, with the addition of other accessories. The goal for retailers is not only to enhance the customer experience but to continue to educate and support employees with advanced software that can launch training videos or provide advanced statistics on device performance and usage.
Will you attend NRF 2024 and what do you expect at next year's show?
In terms of next year's NRF, we will definitely be there, and we are excited to partner again with Converge IoT. We will have a bigger, more prominent space and will be showcasing our latest devices, ready for new use cases. We anticipate that wearables will be a big trend at next year's show, and we're already working on use cases such as sales associate devices and notifications for customer order pickup. By using wearables, retailers can give associates access to the same data and information while saving on device costs when compared to purchasing more expensive handheld devices that can cost upwards of $1,000 each. Our goal is to provide a better experience for our clients' customers.
GET A QUOTE.
Let's start designing your custom enterprise mobility solution.