Social Mobile to Showcase New Wearables Platform and Mobility Solutions at HIMSS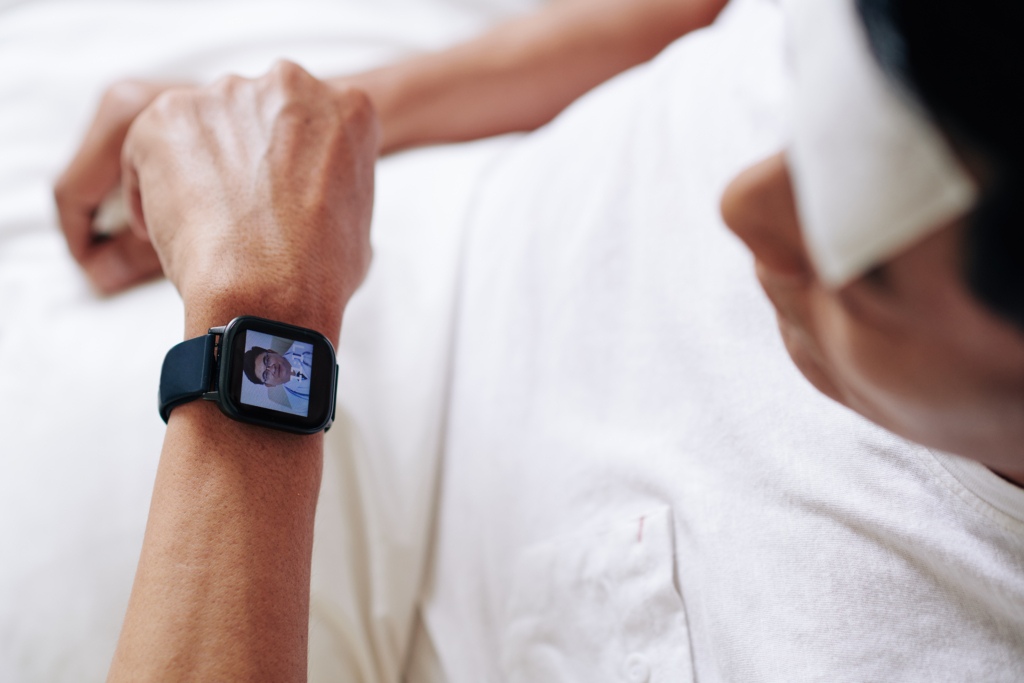 MIAMI, FLORIDA (April 13, 2023) – Social Mobile, a leader in delivering custom enterprise mobility solutions, is pleased to announce that we will be exhibiting at the HIMSS Global Health Conference & Exhibition in Chicago, from April 17-21, 2023. Alongside our partner, AT&T Business, we will be showcasing our latest mobile devices and mobility solutions at booth 931, all designed specifically for the healthcare industry. 
The healthcare industry has been rapidly adopting mobile devices, and this trend is expected to continue to grow. According to a report by Grand View Research, the global healthcare mobile device market is expected to reach $108.4 billion by 2028. The use of mobile devices in healthcare has enabled remote patient monitoring, telehealth, and clinical trials, and has also improved patient outcomes. 
"We are excited to showcase our latest solutions at HIMSS and demonstrate how our technology can help healthcare providers offer better care to their patients," says Robert Morcos, Founder and CEO at Social Mobile. "Our team has been working hard to develop a customizable, rapid prototyping platform to manufacture a variety of wearables for the healthcare industry, and we are thrilled to be sharing it with the HIMSS audience." 
"I appreciate working with Social Mobile because they deliver solutions that exactly fit my client's needs," adds Tad Reynes, Regional Vice President of Healthcare Solutions at AT&T. "They are enterprise focused and willing to go the extra mile to solve for the unique needs that healthcare clients require." 
RHINO V1 Wellness Smartwatch 
Social Mobile will be at HIMSS showcasing its RHINO V1 Wellness Smartwatch – the company's first wearable added to the RHINO portfolio.  
RHINO V1 key features: 
1.8" AMOLED touchscreen

 

5MP camera for video & telehealth conferencing

 

Health vitals & location tracking 

 

Fall detection & sleep tracking

 

4G LTE connectivity with eSIM support

 

Android Security

 
And like all RHINO devices, the V1 is secured and managed with Android Enterprise, and guaranteed to receive security updates for a minimum of three years. Clients are also guaranteed a minimum of three-year product availability, ensuring a consistent and reliable supply of devices are available. 
For more on the RHINO V1, visit www.socialmobile.com/rhino/v1  
Custom Wearables for Healthcare 
In addition to the RHINO V1, Social Mobile can develop fully customizable wearables for healthcare clients, with any set of custom features and form factors. Our versatile wearable platform enables clients to quickly design and deploy a custom wearable for multiple healthcare and wellness use cases, and go-to-market in less than 6 months. 
Customizable options include: 
Display type: full AMOLED, simple LED, or no display

 

Personalized video care camera 

 

4G LTE connectivity with eSIM support

 

Health vital sensors

 

Custom strap styles and materials (CMF)

 

Custom branding on device and packaging

 
For more on custom wearables for healthcare, visit www.socialmobile.com/custom-wearables  
Clients can also combine their custom wearable with a fully customized mobility solution, including device management solutions, custom packaging and inserts, managed mobility services, and more. A complete, end-to-end mobility solution designed by Social Mobile can lower clients' total cost of ownership (TCO) by an average of 40% – and up to 60% in some cases. 
Care Platform  
In addition to wearable devices, Social Mobile is developing a care platform for clients looking for a turnkey solution that can provide device management, along with a front-end portal for end-users, family, and caregivers. 
Through the Care Platform, end-users will be able to manage their wearable device, analyze health vitals, and receive reminders and event-based alerts triggered by specific incidents such as a spike in heart rate. Family and caregivers can also be sent critical health alerts and reminders based on the wearer's vitals or location. All of this will be accessible and managed through a web-based portal or a mobile app. 
The Social Mobile care platform is currently under development and anticipated to be commercially available later this year. 
If you are attending HIMSS, we invite you to visit us at the AT&T Business booth #931 to get hands-on with our devices and learn more about our products and solutions.  
You can also schedule a meeting with us by visiting the link https://info.socialmobile.com/meet-us-at-himss. We look forward to meeting you there! 
Media Relations Contact: 
Christian Paul
Director of Marketing
marketing@socialmobile.com 
About Social Mobile 
Social Mobile is an enterprise mobility solutions provider who designs, engineers, and manages custom mobility solutions for clients in all industries from healthcare to retail to defense. Our team of certified Android Enterprise experts work to deliver a fully custom mobility solution that includes hardware, software, managed mobility services, connectivity, and more. 
To learn more about Social Mobile, visit: www.socialmobile.com | Twitter: @socialmobile_ | LinkedIn: www.linkedin.com/company/socialmobile | YouTube: @socialmobile 
GET A QUOTE.
Let's start designing your custom enterprise mobility solution.