RHINO V1
A connected wearable watch for healthcare applications.
The RHINO V1 Wellness Smartwatch is a standalone, connected smartwatch made for healthcare use cases like remote patient monitoring, telehealth, and more. Features include sensors for tracking vitals, real-time location monitoring, integrated camera for video conference, eSIM capability, charging on-the-go, and more.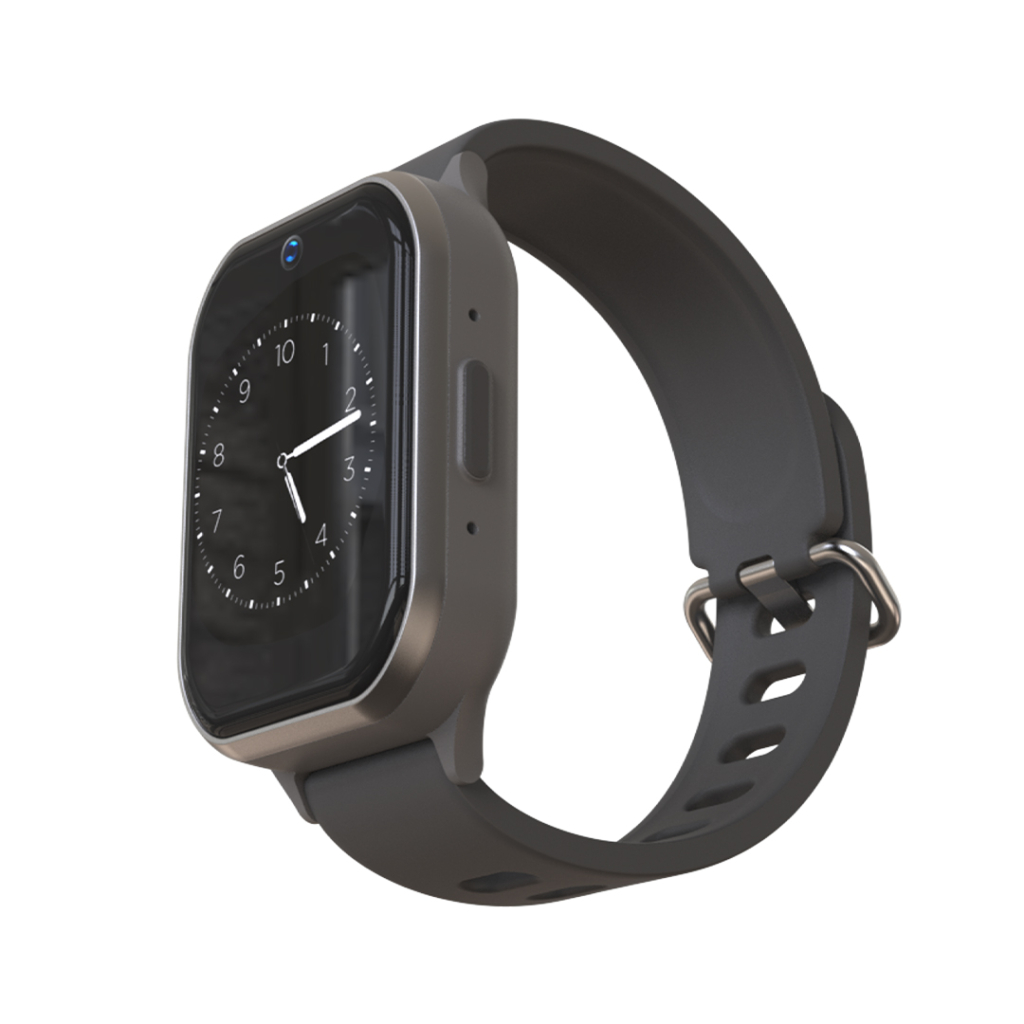 A Wearable Built For Healthcare
The RHINO V1 Wellness Smartwatch has been designed to meet the needs of healthcare, enabling modern health use cases and applications.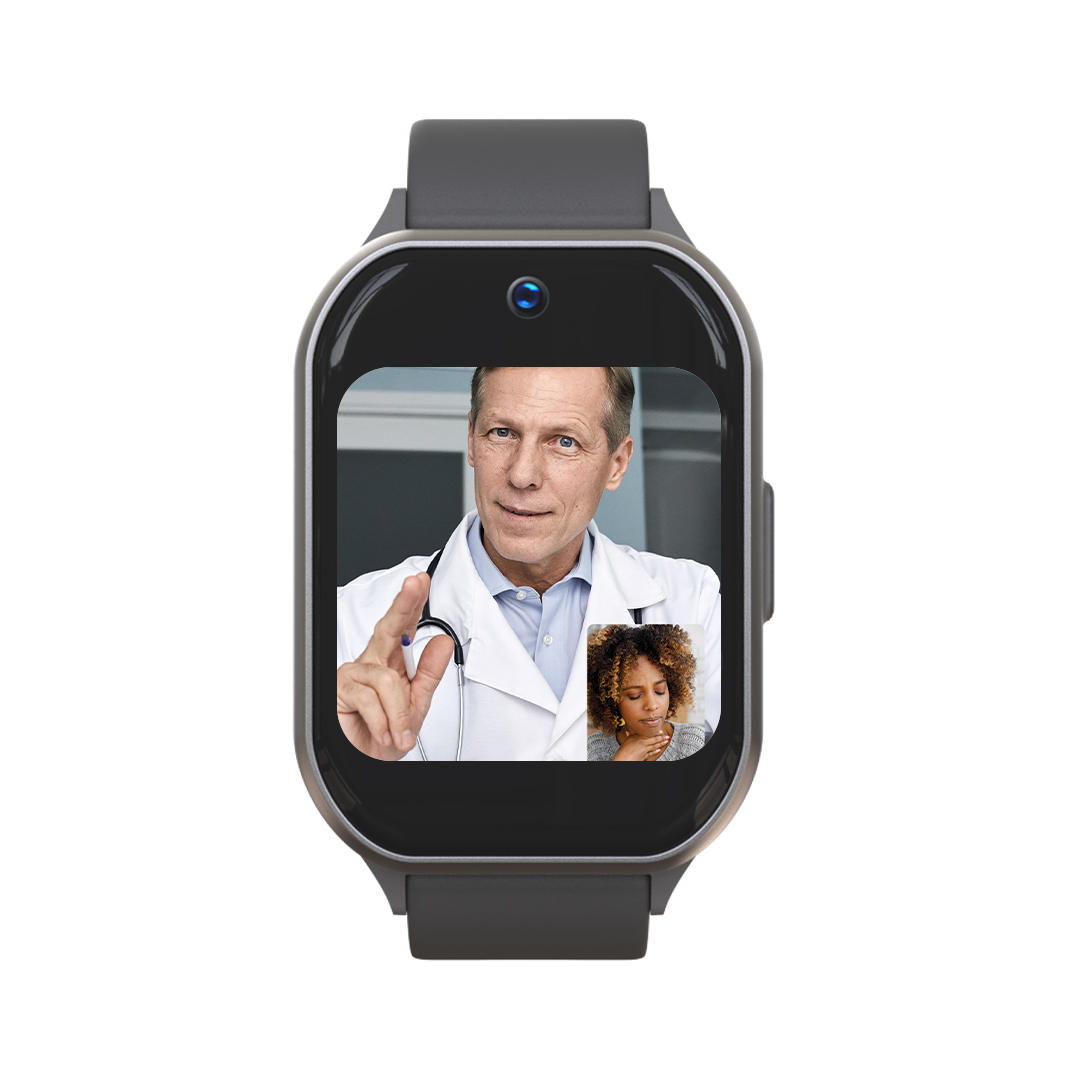 Video Camera
The RHINO V1 has a 5 MP camera for video conferencing and photos, providing high-quality video streaming and making it easier for family and healthcare providers to remotely monitor patients.
1.8″ AMOLED Touchscreen
The touch screen on the RHINO V1 Wellness Smartwatch allows for an intuitive and user-friendly interface that enables users to easily navigate through apps and features with just a swipe or tap of their finger.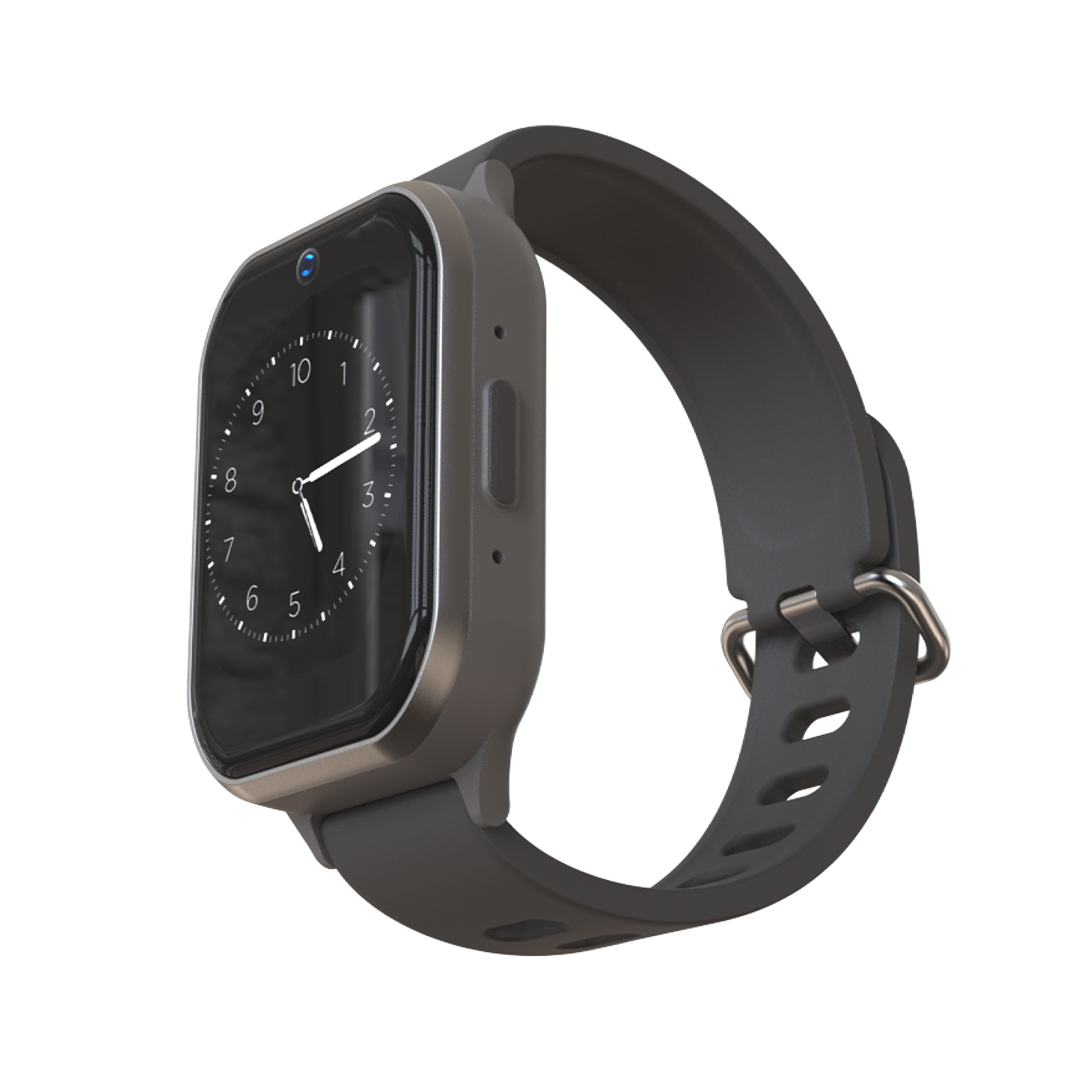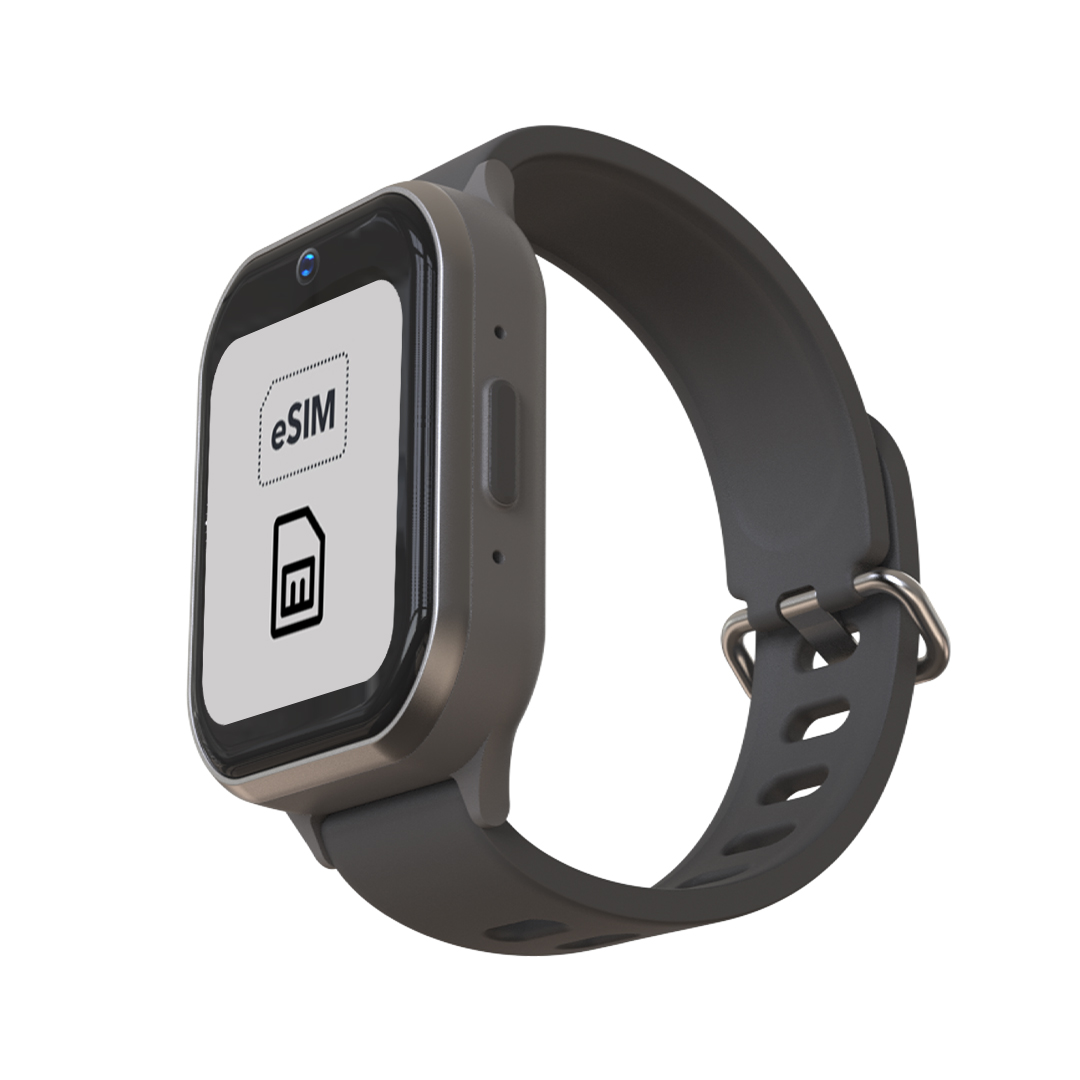 4G LTE Connectivity
With 4G LTE cellular connectivity, the RHINO V1 Wellness Smartwatch enables users to communicate via video conferencing, voice calls, and two-way messaging directly from their smartwatch, freeing them from the need for a separate smartphone. Compatible with U.S. cellular carrier networks and eSIM support.
Health Sensors
The RHINO V1 comes equipped with a multitude of health sensors for monitoring heart rate, blood pressure, blood oxygen level, SpO2, respiratory rate, ECG, body temperature, sleep, and more.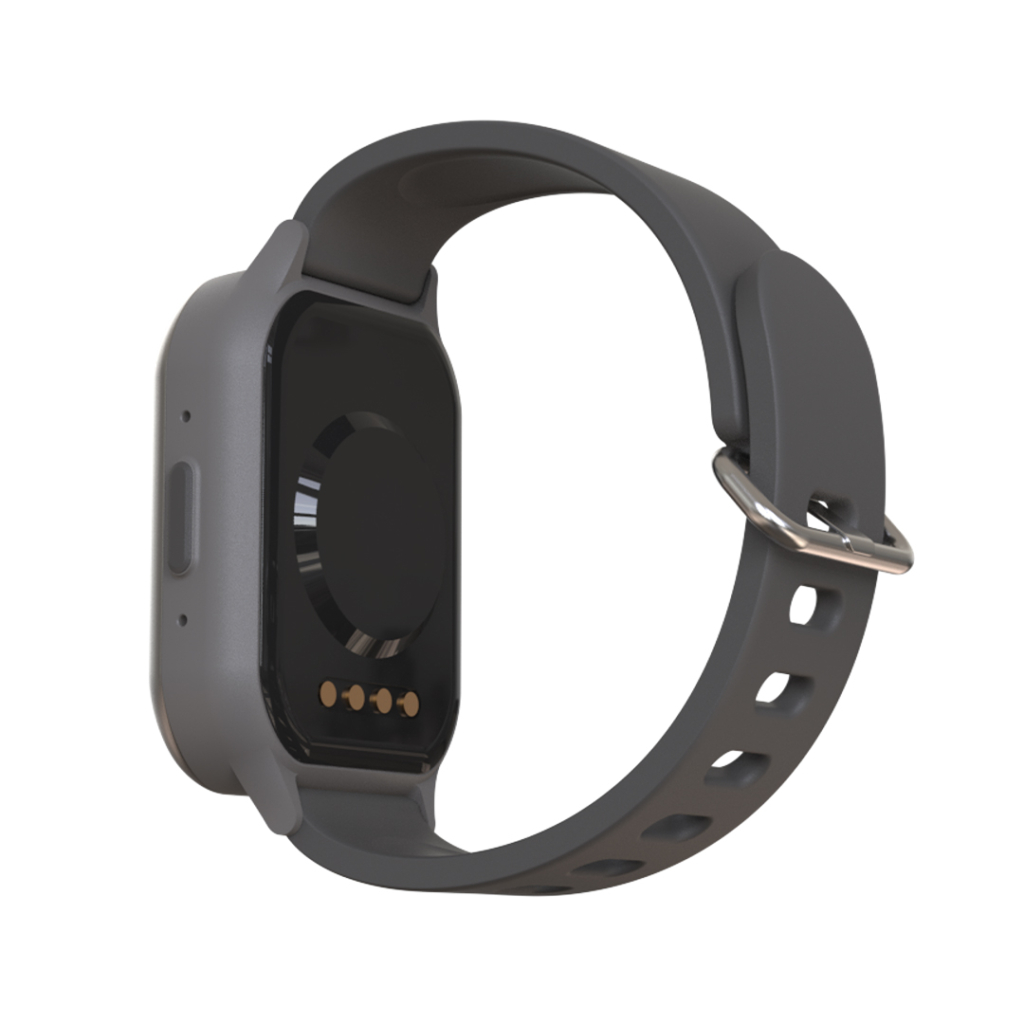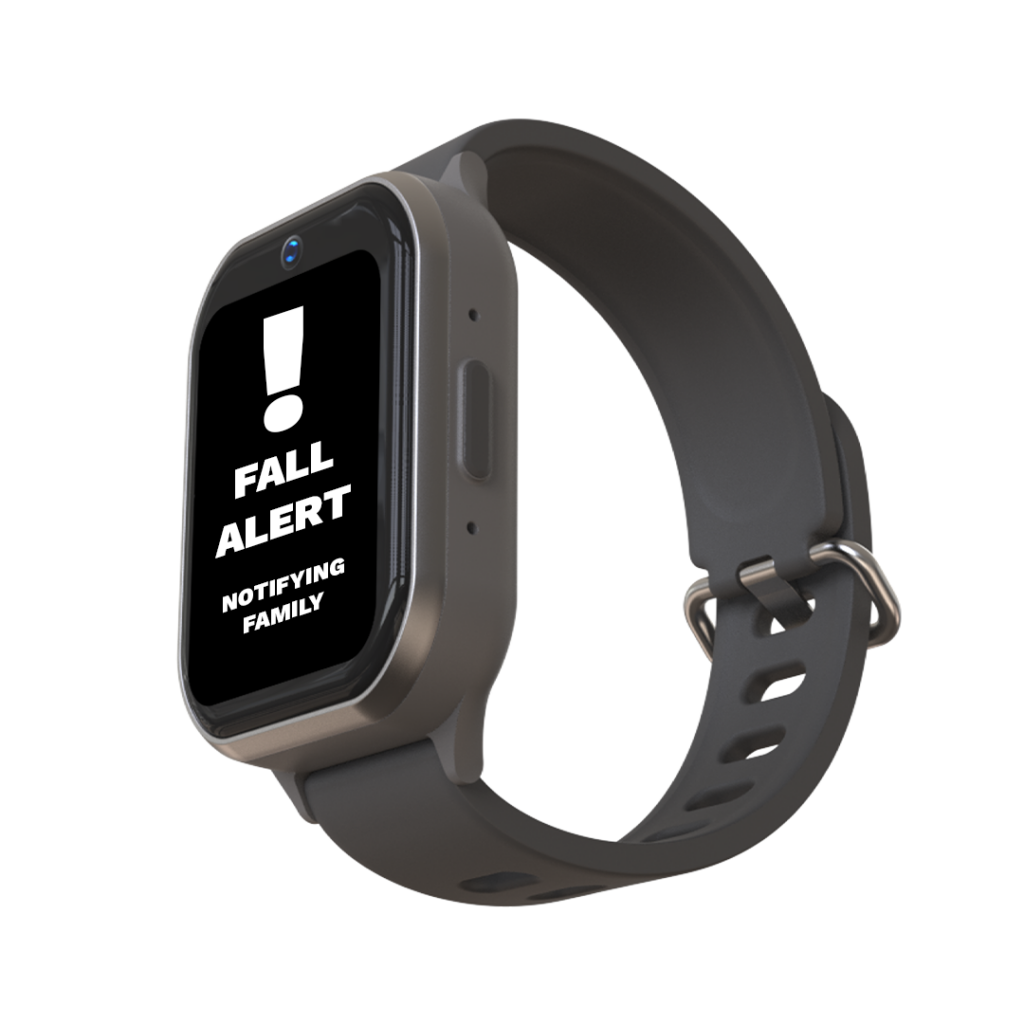 Fall Detection & Position Tracking
Detect falls and patient positioning with a built-in gyroscope, accelerometer, GNSS (global navigation satellite systems like GPS, GLONASS, and Galileo), and other position tracking sensors. Also trigger alerts to family and caregivers based on location or falls.
Runs on Android™ (Go edition)
The RHINO V1 Wellness Smartwatch runs on Android™ (Go edition) for a lightweight and user-friendly interface optimized for wearable devices.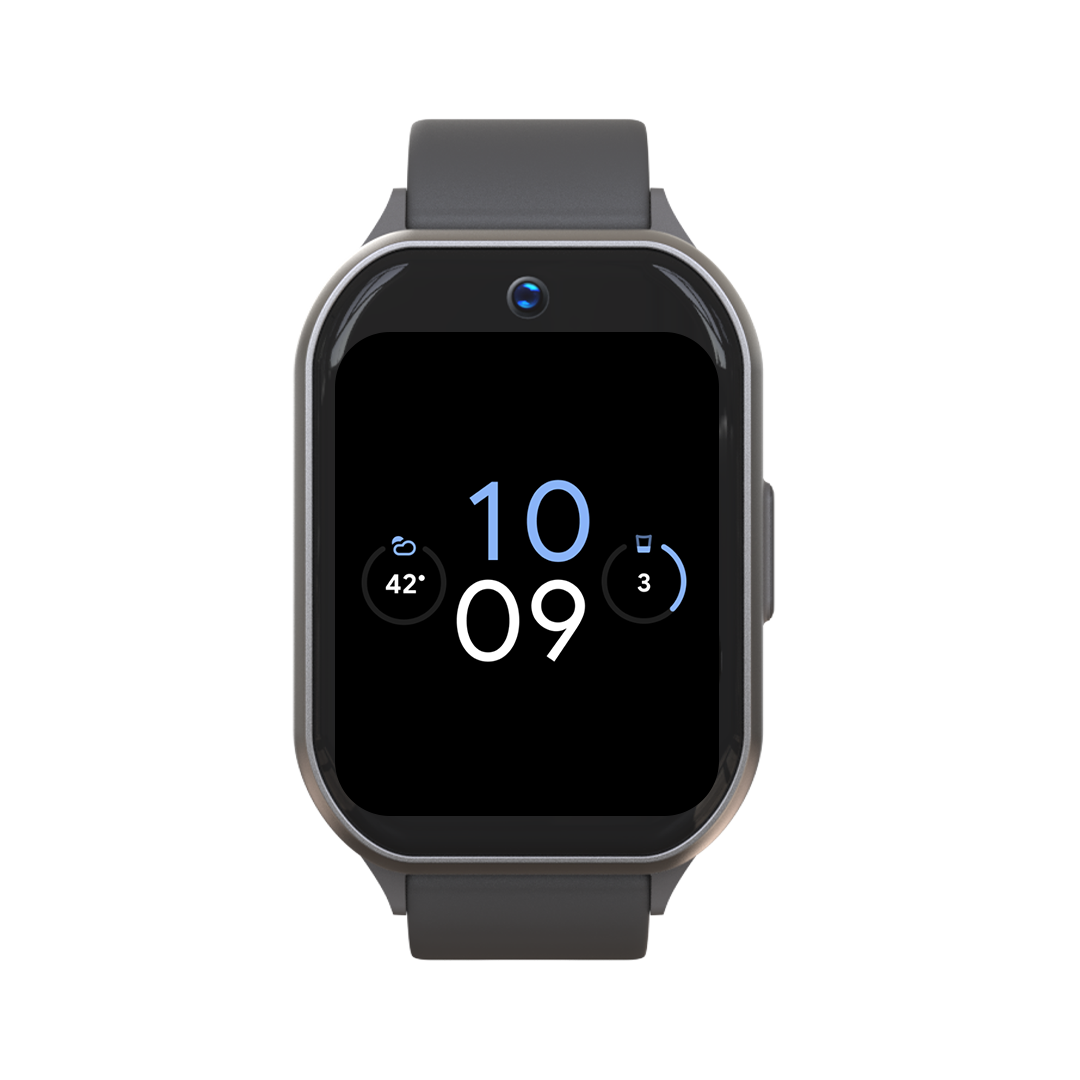 RHINO V1 Wellness Smartwatch

Specifications
DIMENSIONS 
1.8" AMOLED
DISPLAY
320 x 360 Touch
CAMERA
5 MP
BATTERY
500 mAh
Quick Charge 2.0
USB 4 Pin-Magnet
PROCESSOR
Qualcomm 4100+
1.5Ghz
MEMORY
8GB ROM + 1GB RAM
CONNECTIVITY
LTE Cat.4
UMTS: B2/4/5
4G: 2/4/5/13/66/71
VoLTE
IEEE 802.11 b/g/n
2.4GHz BT 4.1 LE
eSIM
SENSORS
Gyroscope
Accelerometer
Compass
SpO2
Temp
HR
Light and proximity sensor
Location: GPS, Glonass, Galileo
OS
Runs on Android™ (Go edition)
CERTIFICATIONS
FCC, CE, MSDS, UN38.3,
PTCRB, DoE, PRO65
WHAT'S IN THE BOX
RHINO V1 Wellness Smartwatch
USB-C cable (USB 2.0)
Charger block
Quick start guide
Frequently Asked Questions
GET A QUOTE.
Let's start designing your custom enterprise mobility solution.