Social Mobile Introduces Device-as-a-Service Offering for Enterprise Mobility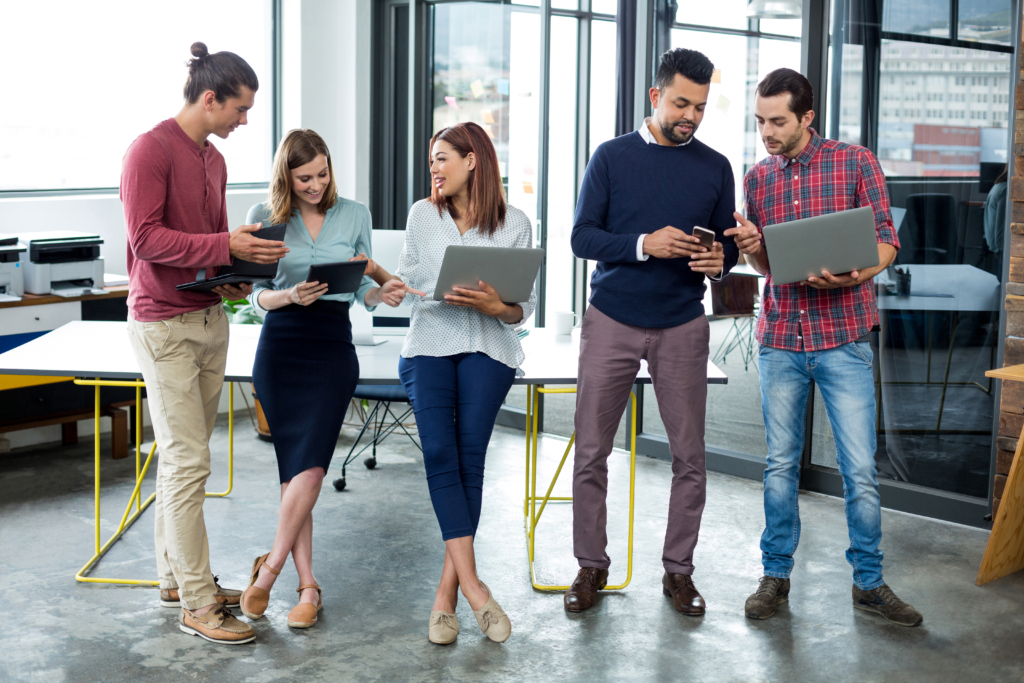 Social Mobile ONE offers a fully customizable mobility solution that combines enterprise-grade hardware, accessories, device management software, lifecycle management services, and wireless connectivity – all bundled together into a monthly subscription.
Miami, FL (January 16, 2023) – Social Mobile, an enterprise mobility solutions provider specializing in Android Enterprise development, today announced that it has launched Social Mobile ONE, a Device-as-a-Service (DaaS) offering fully customized enterprise mobility solutions on a subscription-based model.
With Social Mobile ONE, clients benefit from a complete mobility solution encompassing enterprise-grade hardware, device management software, managed mobility services, and cellular connectivity – all without large capital expenditures. Instead, organizations can benefit from a mobility solution that is customized to their specific needs – taking advantage of a monthly fee per device.
Many organizations today utilize expensive consumer-grade devices to power business-critical operations and processes. These devices are less secure and more expensive to manage and support. According to VDC Research Group, the average annual total cost of ownership (TCO) for a consumer-grade device—including upfront acquisition, deployment and training costs, support costs, and the cost of downtime ranges from $4,000 to $5,000 per device depending on form factor. Enterprise-grade devices, like those built by Social Mobile, have a TCO that is on average 40% less. This translates into significant savings for clients across all industries from healthcare to retail and hospitality.
With economic volatility, supply chain restrictions, and the growing demand for mobility applications, Social Mobile ONE is ideal for businesses to leverage the DaaS model without compromising functionality, security, and continuity. IT spending can be optimized through a predictable and scalable OpEx model, optimizing budgets through a single vendor.
"We felt that this was the ideal time to launch a Device-as-a-Service offer," said Tyler Forst, Chief Revenue Officer of Social Mobile. "The growth of enterprise mobility combined with tightening budgets means that Social Mobile ONE is ideally positioned to provide clients with a flexible and affordable solution to help navigate the economic uncertainties facing the world."
What's in Social Mobile ONE
The Social Mobile ONE offers clients a complete enterprise mobility solution including:
Custom Hardware: Fully customized, enterprise-grade devices and accessories ranging from smartphones to tablets, point-of-sale terminals, and kiosks. Social Mobile will create any device built to our clients' requirements, fully Google Play Protect (previously known as GMS) Certified, and guaranteed available for a minimum of three years. Learn more.
Device Management Software: All Social Mobile devices are built and secured with Android Enterprise. Our Mambo EMM is a Google-certified portal for managing your entire device fleet, enforce security policies, push updates, and more. If clients have their own preferred MDM provider, we will work with them to roll that cost into your monthly cost. Learn more.
Managed Mobility Services: Support your mobility solution deployment with a complete suite of services from global staging and kitting, asset tagging, help desk, device depot, repair, and maintenance. Learn more.
Wireless Connectivity: Connect your devices to 5G and LTE networks across the U.S. and worldwide to ensure that your devices and users are always online and connected.
"Social Mobile ONE is available now for all clients in the U.S. and worldwide" says Tyler. "Today we're including everything Social Mobile has to offer and over time we will expand the Social Mobile ONE portfolio to include more devices and solutions."
For more information on Social Mobile ONE, visit: www.socialmobile.com/social-mobile-one
GET A QUOTE.
Let's start designing your custom enterprise mobility solution.