Social Mobile and MediaTek Showcase Custom Devices and Mobility Solutions for Enterprise at MWC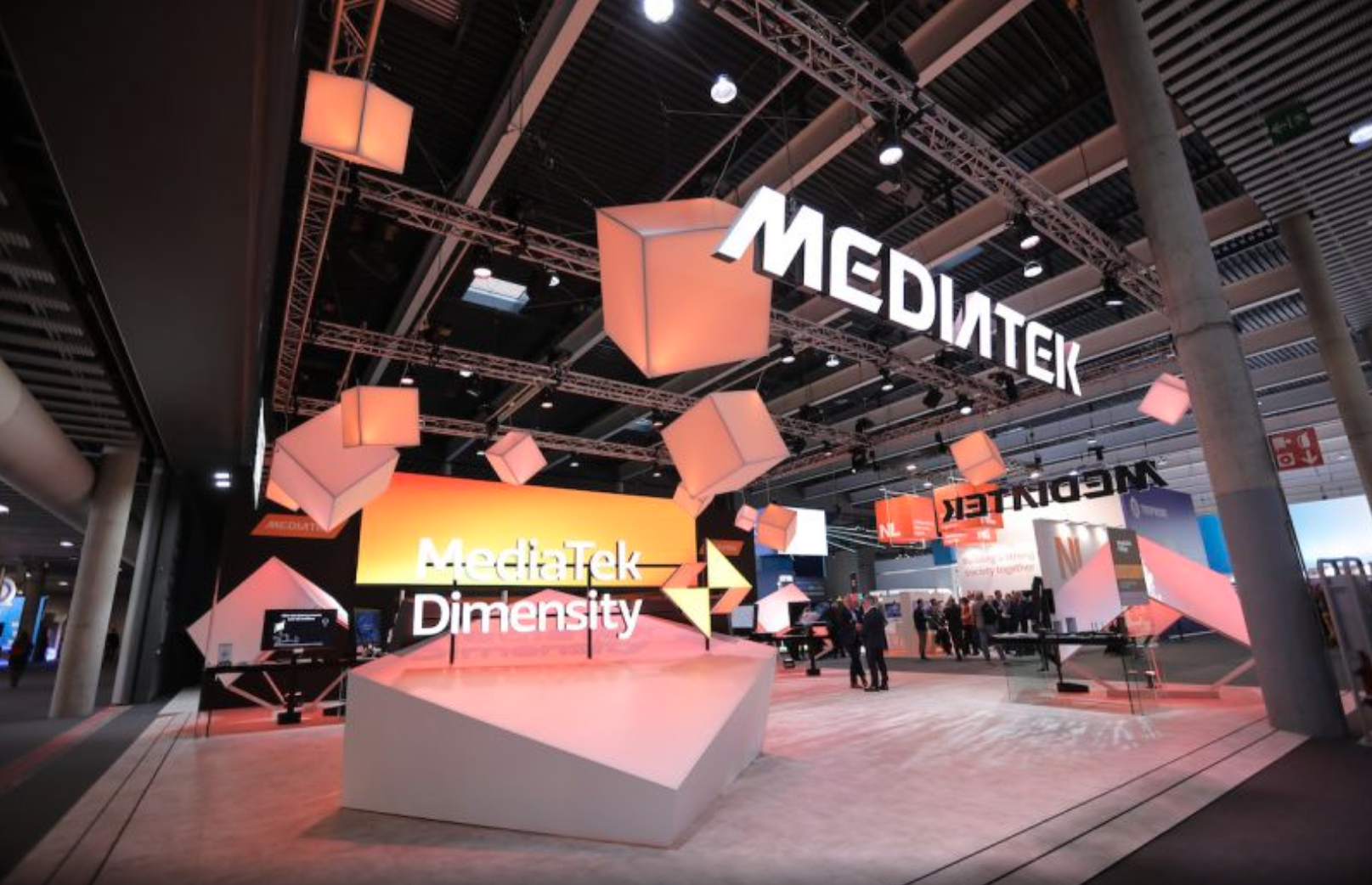 Miami, Florida, February 23, 2023 – Social Mobile, a leader in delivering custom enterprise mobility solutions, will display a selection of its custom-built, enterprise grade mobile devices at Mobile World Congress in Barcelona, the world's largest connectivity tradeshow.
A selection of Social Mobile's custom enterprise devices will be on display at the MediaTek booth in Hall 3 – Stand 3D10. These devices all utilize the MediaTek Genio lineup of processors and were purpose-built for enterprise clients to deploy globally.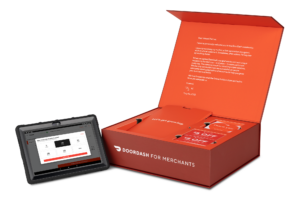 DoorDash Merchant Tablet
Social Mobile and MediaTek designed a custom 8" tablet for DoorDash merchants to manage incoming orders that would work across all DoorDash markets worldwide. The device itself uses the Genio family of chips, is certified withregulators in each market, and is equipped with the necessary cellular bands to be compatible with wireless carriers in all countries. Custom packaging and inserts ensure a branded experience for the 500,000 DoorDash merchants that support 20-plus million customers worldwide.
"MediaTek has been working with the team at Social Mobile, who have made enterprise mobility the focus of their business," said Finbarr Moynihan, GM/VP of Corporate Marketing at MediaTek. "Powering brands like DoorDash with mobile devices that support their merchants around the world is precisely what the MediaTek vision is about."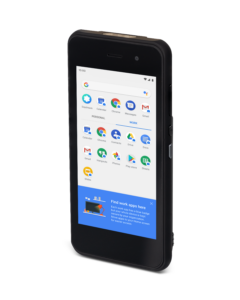 RHINO T5se Handheld Barcode Scanner
The RHINO T5se is a high-performance wireless handheld barcode scanner with an octa-core CPU and AI processor, designed for deployment across organizations looking to mobilize every employee with a smart device. The T5se features an integrated flagship Honeywell® scan engine, dedicated scan and Push-to-Talk buttons, and swappable external battery, this device was developed to be the future of retail mobility.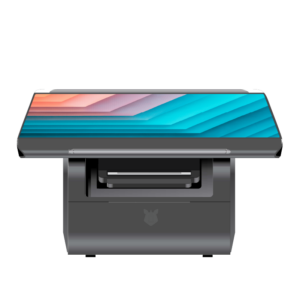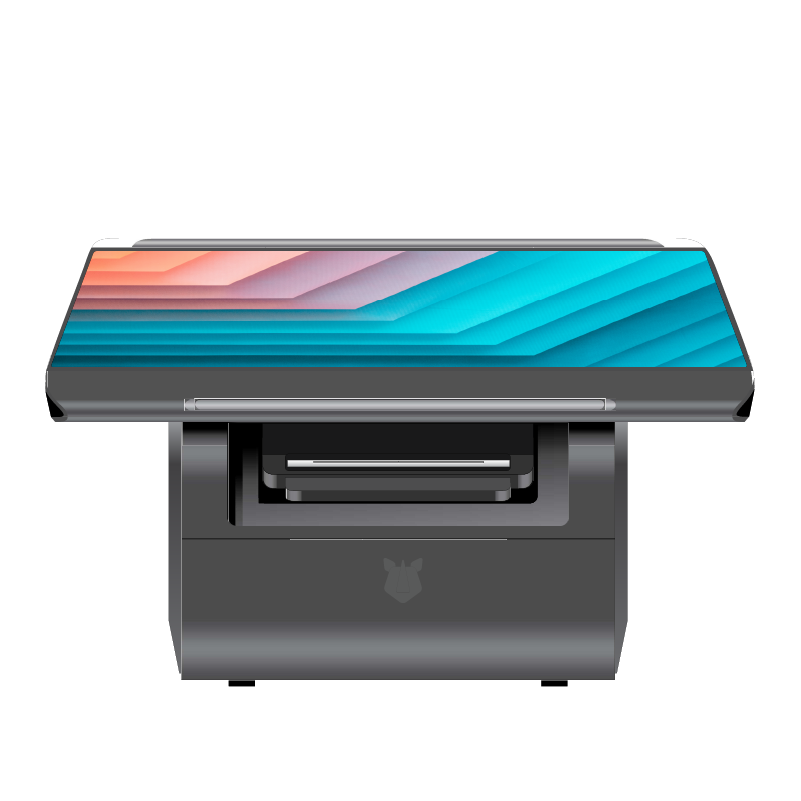 RHINO M10p All-in-One POS Terminal
The RHINO M10p is the first ever Google GMS Certified EPOS (electronic point-of-sale) with a built-in thermal printer, designed to withstand a chaotic kitchen or retail environment. Its future proof design allows it to move from the back to the front of the restaurant and operate as the primary POS.
RHINO Product Roadmap and Expanding into New Categories
This year, Social Mobile plans to evolve and expand its RHINO product line into new hardware categories and add new features that will benefit enterprise clients. The company has already added dual SIM functionality combining with physical SIM and eSIM to its latest mobile devices, in addition to biometric sensors for more secure devices and identity verification.
With the expertise of Jai Kishan Rao, Chief Engineering Officer, Social Mobile will expand its portfolio into providing new enterprise grade hardware in categories such as healthcare wearables, 5G fixed wireless access (FWA) routers, wireless hotspots, and more.
"Enterprises are evolving and so too are their mobility requirements," says Robert Morcos, Founder and CEO of Social Mobile. "Our relationship with MediaTek enables us to build reliable, scalable solutions for clients, and we're here at Mobile World Congress to showcase that to the industry."
Social Mobile will be at MWC in Barcelona, Spain from Feb. 27 through March 2, 2023. Attendees can see Social Mobile's devices at MediaTek's booth in Hall 3, Stand 3D10. Click here to book a meeting with our team at MWC.
Media Relations Contact:
Christian Paul
Director of Marketing
marketing@socialmobile.com
About Social Mobile
Founded in 2011, Social Mobile is a Google Mobile Services (GMS) partner, leveraging the Android operating system to design, engineer, and manufacture turnkey, mobility-as-a-service deployments that enable enterprise organizations to utilize smart solutions to support an array of business-critical operations. An OEM, managed service provider, and consultancy, Social Mobile is uniquely positioned to serve as a domestic design partner to US clients, controlling all aspects of the development supply-chain, and ensuring the utmost in security and availability. To learn more about other Social Mobile products and solutions, visit: https://socialmobile.com.
About MediaTek Inc.
MediaTek Incorporated (TWSE: 2454) is a global fabless semiconductor company that enables nearly 2 billion connected devices a year. We are a market leader in developing innovative systems-on-chip (SoC) for mobile device, home entertainment, connectivity and IoT products. Our dedication to innovation has positioned us as a driving market force in several key technology areas, including highly power-efficient mobile technologies, automotive solutions and a broad range of advanced multimedia products such as smartphones, tablets, digital televisions, 5G, Voice Assistant Devices (VAD) and wearables. MediaTek empowers and inspires people to expand their horizons and achieve their goals through smart technology, more easily and efficiently than ever before. We work with the brands you love to make great technology accessible to everyone, and it drives everything we do. Visit www.mediatek.com for more information.
GET A QUOTE.
Let's start designing your custom enterprise mobility solution.