Leveraging Enterprise Mobility in a Down Market: The Growth Potential of Social Mobile
Benjamin Yogel, Chief Financial Officer at Social Mobile | April 5, 2023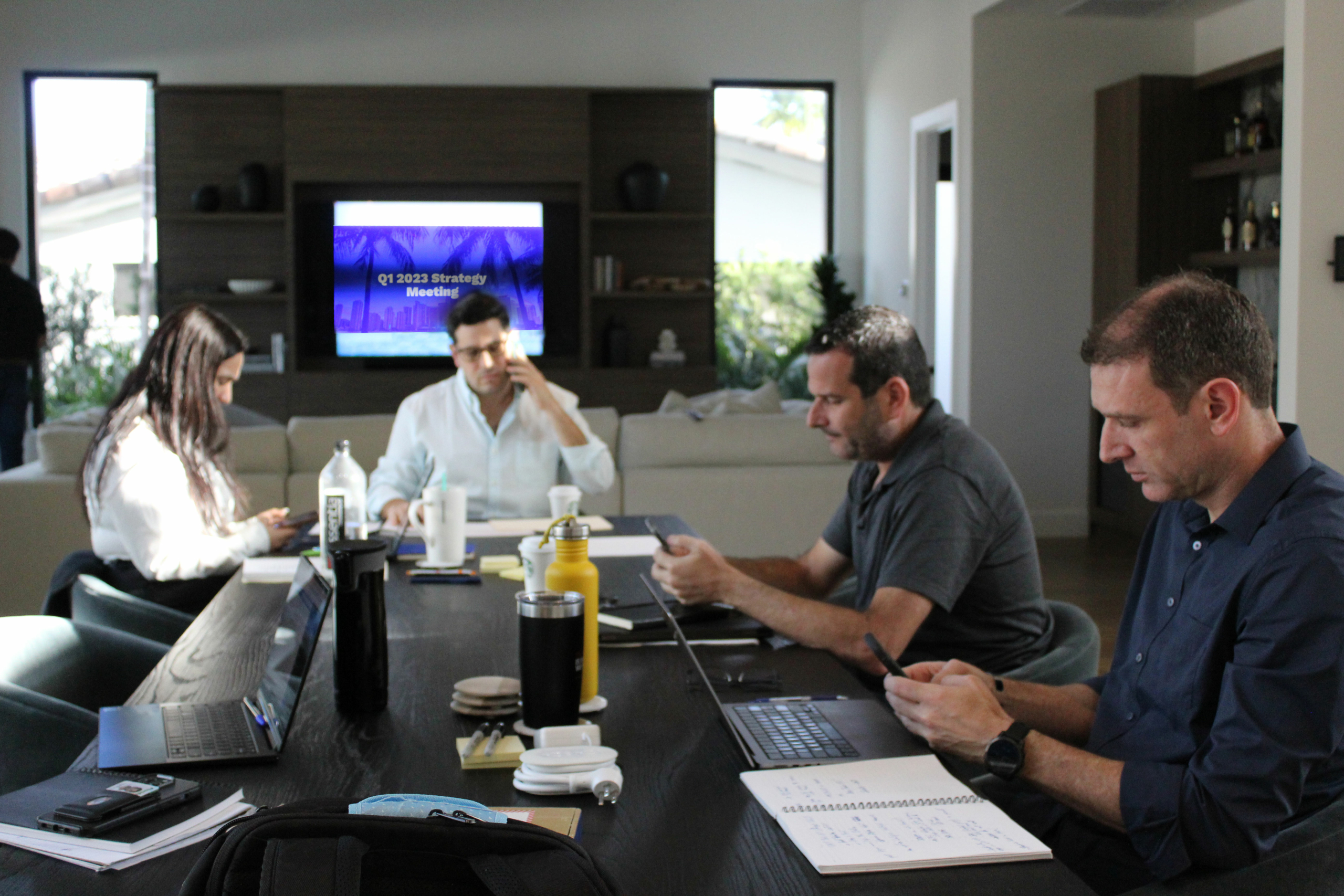 In today's business landscape, it's hard to find a market with more growth potential than enterprise mobility. Every day, companies big and small are dramatically increasing the need for mobile access in their businesses. Whether it's remote workers, delivery and fulfillment of goods, data collection, or basic inventory management, enterprises are using technology to grow, and Social Mobile is there to help transform businesses.
What is Enterprise Mobility?
Enterprise mobility refers to the use of mobile devices, applications, and services that enable employees to do their jobs more efficiently from anywhere. This includes using smartphones, tablets, wearables, and other mobile devices to help businesses better serve their customers, improve operational efficiency, and drive growth and innovation. As digital transformation continues to shape modern businesses, enterprise mobility has become an indispensable aspect of their operations.
Benefits of Enterprise Mobility Solutions
Social Mobile offers comprehensive end-to-end enterprise mobility solutions that provide businesses with the benefits of increased productivity, streamlined operations, and enhanced collaboration. Our solutions include enterprise-grade hardware design and manufacturing, as well as a suite of services and tools for deploying and managing devices across operations. Our enterprise-grade devices have a lower TCO on average, representing a 40% cost savings for businesses, and in some cases, up to 60%. These cost savings can represent millions of dollars for our clients across various industries, from healthcare to retail and hospitality. With Social Mobile's enterprise-grade devices, businesses can achieve cost efficiency and a competitive edge in today's dynamic business landscape.
The Impending Recession
As the Chief Financial Officer of Social Mobile, I'm asked about the impending recession daily. It's on everyone's mind. While it's true that the recession is coming, it's not always bad. For good companies with strong Balance Sheets, a recession represents a wealth of opportunities. The 15-year bull market helped hide some operating inefficiencies at many companies, and there are clearly some businesses that have survived due to the rising tide of the economy rather than from their own merits. The recession will help differentiate the effective operators from those who benefited from a tailwind.
Social Mobile's Financial Position Heading into a Down Market
Social Mobile is a private company that has never raised external equity. For this reason, we have never needed to disclose our profitability. However, I'm happy to report that Social Mobile is a highly profitable, fast-growing company, and we're excited about the benefits of a down market. Recently, we closed the first-ever outside financing for our company with a credit facility from one of the world's foremost banks, Citi.
We recognize that our customers need to feel comfortable knowing that we're well-funded and capable of supporting their long-term needs. We are excited about the potential benefits the impending recession will generate.
Part of our strategy to grow the business is to expand our offerings and add complementary business lines to the core Social Mobile business. This includes in-part, new categories of enterprise-grade hardware such as wearable devices for healthcare.
On the Lookout for Strategic Acquisitions
I've always been mindful of the cyclical nature of the economy, and the down market presents an opportunity to make strategic acquisitions that will benefit our company in the long run. Our approach to these types of opportunities is to purchase companies that complement our current offerings and support our long-term vision.
At Social Mobile, we're fortunate to have the financial resources to pursue these types of acquisitions, and the credit facility we've recently secured will allow us to further accelerate our growth plans heading into 2023 and beyond. We're excited about the potential for growth and the opportunity to make a positive impact on other businesses that are struggling in these uncertain times.
If you're interested in how you can partner with our business, please reach out to me at finance@socialmobile.com, or fill out your contact information on the form below and one of our experts will get back to you.
GET A QUOTE.
Let's start designing your custom enterprise mobility solution.