Social Mobile Secures $35 Million Credit Facility from Citi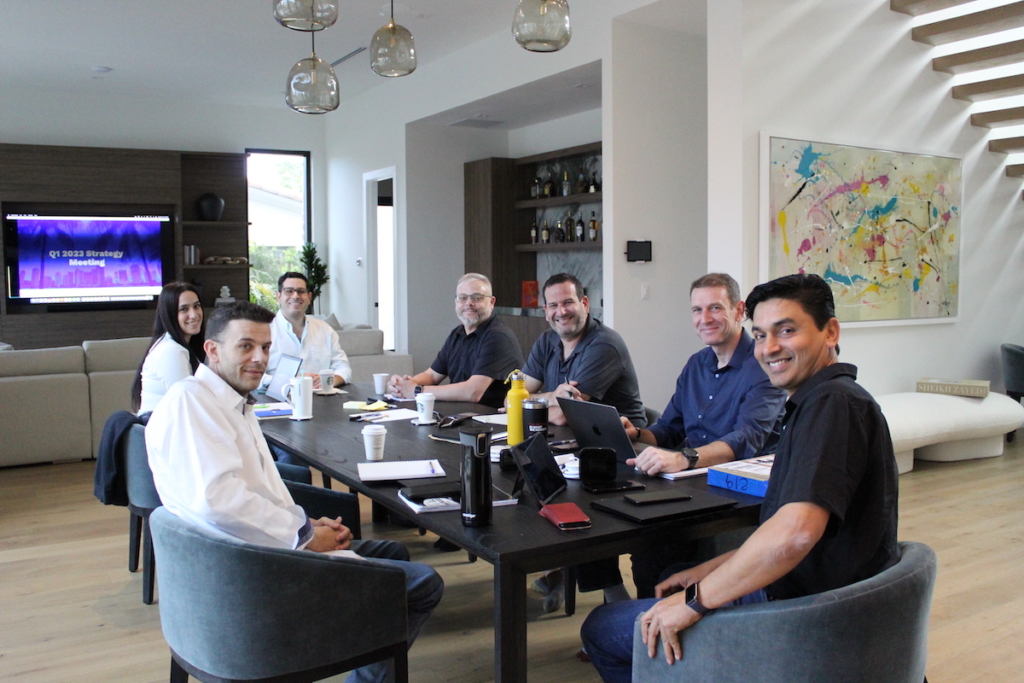 Funding will provide Social Mobile with the necessary capital to continue its growth trajectory, develop new products and services, continue expansion into overseas markets, and make strategic acquisitions in the enterprise mobility space.
Miami, Florida (March 30, 2023) – Social Mobile, a leader in delivering custom enterprise mobility solutions, is pleased to announce that it has secured a $35 million senior credit facility from Citi.
"Social Mobile has never received outside capital to grow its business until now. This credit facility from Citi is a significant milestone for our company," said Benjamin Yogel, Chief Financial Officer of Social Mobile. "It will allow us to accelerate our growth plans and put us in a position to enter the M&A space that will further strengthen our market position."
Social Mobile is a mobility solutions provider focused on providing services critical to organizations looking to deploy and/or bring to market innovative mobile products. They design, engineer, and manufacture turnkey solutions that enable our clients to bring smart devices to market quickly and efficiently, while also taking the burden of deploying and supporting these devices off their plate.
The funding announcement comes at a time when headlines are dominated by layoffs in the technology industry, and a looming recession and reduced spending by businesses on both talent and IT are under scrutiny. Social Mobile leadership has ensured that the company is in a strong position both financially and strategically to continue its growth into the future.
Social Mobile ONE: A Device-as-a-Service (DaaS) Offer
The company recently launched Social Mobile ONE, a DaaS offer combining its hardware, software, managed services, and wireless connectivity solutions into a monthly, per device subscription. With IT budgets under increased tightening and a looming recession, enterprises can benefit from an OpEx based model and still secure mobile devices for their business without heavy capital expenditure.
For more information on Social Mobile ONE, visit: www.socialmobile.com/social-mobile-one
Media Relations Contact:
Christian Paul
Director of Marketing
marketing@socialmobile.com
About Social Mobile
Social Mobile is an enterprise mobility solutions provider who designs, engineers, and manages custom mobility solutions for clients in all industries from healthcare to retail to defense. Our team of certified Android Enterprise experts work to deliver a fully custom mobility solution that includes hardware, software, managed mobility services, connectivity, and more.
To learn more about Social Mobile, visit: www.socialmobile.com | Twitter: @socialmobile_ | LinkedIn: www.linkedin.com/company/socialmobile | YouTube: www.youtube.com/@socialmobile
About Citi
Citi is a preeminent banking partner for institutions with cross-border needs, a global leader in wealth management and a valued personal bank in its home market of the United States. Citi does business in nearly 160 countries and jurisdictions, providing corporations, governments, investors, institutions and individuals with a broad range of financial products and services.
Check out more great coverage on this story:
Maintaining control of the company has helped the family-owned business pivot quickly and avoid job cuts in an environment where other technology companies have turned to layoffs. https://t.co/cxUzSZguEK

— Miami Inno (@Miami_Inno) April 2, 2023
GET A QUOTE.
Let's start designing your custom enterprise mobility solution.