How to Choose the Right Mobile Device Technology for Today's Retail Industry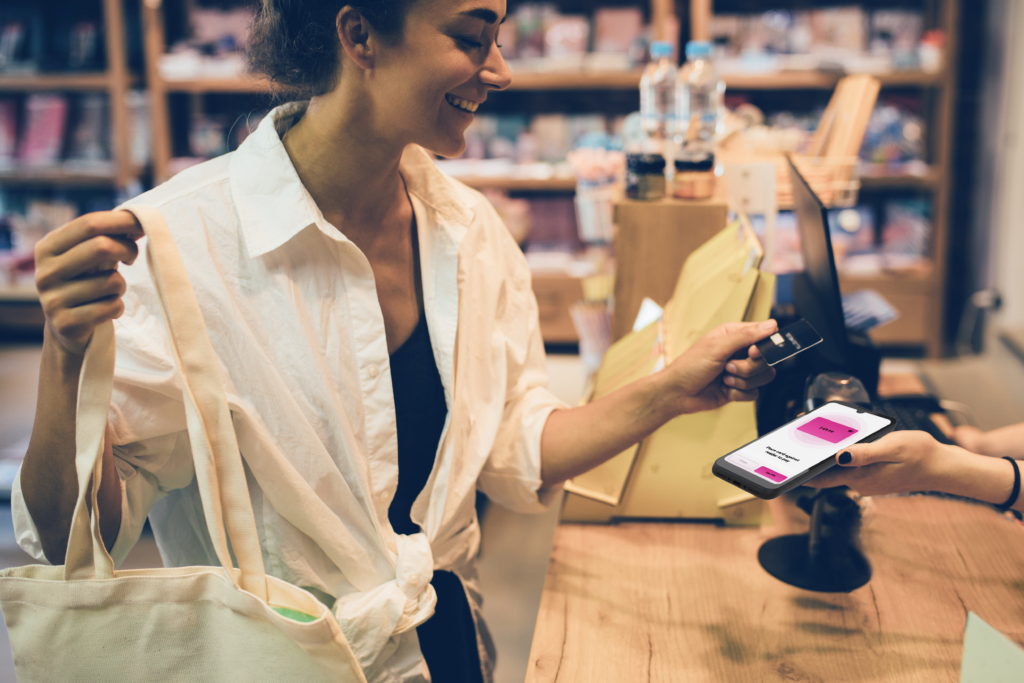 In today's ever-evolving retail landscape, mobile technology has emerged as a game-changer for businesses. One crucial decision that retailers must make is selecting the most suitable mobile devices to meet their unique business needs. Whether it's smartphones, tablets, mobile point-of-sale (mPOS) devices, wearables, or kiosks, the right choice can significantly impact your retail operations and customer satisfaction.
The use of enterprise devices in retail has proven to be highly beneficial, leading to increased sales growth and improved customer engagement. According to a study by IHL Group, retailers that provide mobile sales tools for their staff experience 77% higher sales growth, while those that deploy mobile point-of-sale (POS) systems achieve an impressive 92% higher sales. These statistics highlight the tremendous potential of enterprise devices to drive success in the retail industry.
However, it is important to note that the effectiveness of mobile deployments depends on various factors. Deploying mobile devices in a strategic and well-thought-out manner is crucial to achieving excellent results. This involves carefully selecting use cases that align with larger business goals, choosing the right hardware, implementing a deployment plan that includes device management and support, and partnering with industry experts who can offer the necessary services for a successful implementation.
Consider the following key factors when choosing the right mobile device for your retail business:
Define Your Retail Business Objectives
When defining your business objectives, it's crucial to consider how mobile devices can support your retail strategy. In today's competitive retail landscape, providing an exceptional customer experience is essential. These devices can play a vital role in enhancing customer engagement, streamlining operations, and improving inventory management.
For instance, mobile devices enable associates to offer personalized recommendations, access customer insights, and utilize in-store analytics to deliver a tailored brand experience, both in-store and beyond. Additionally, if your retail strategy involves real-time inventory tracking and management, you might require mobile devices with integrated barcode scanners to efficiently check inventory for specific SKUs.
Clearly defining these objectives will guide your device selection process, helping you prioritize features and functionalities that align with your retail goals.
Required Device Capabilities in a Retail Environment
To successfully meet your retail goals, it's essential to evaluate mobile device capabilities tailored to your needs. Consider the following capabilities:
Mobile POS (Point of Sale): Today's devices can include scanning, card payment options, and receipt printing functionalities, while also considering compatibility with third-party card readers and the option to bundle these card readers with the device inside a protective case.
Battery Life: Prioritize devices with long battery life, not only in terms of battery size but also with software optimization to support uninterrupted operations during peak hours. Any time a device goes down because of low battery means lost productivity and revenue.
Charging Docks: If deploying multiple devices to a single site, consider multi-unit docking stations to charge several devices simultaneously and efficiently, giving employees a fully charged device on-demand.
Biometric Authentication: For enhanced security to protect store and customer data, some retailers implement biometric authentication, such as fingerprint or facial recognition, for user identification.
Durability: Assess device ruggedness to withstand drops and harsh environmental conditions in your retail setting.
Barcode Scanners: Explore devices with 2D barcode scanner to allow employees to scan product barcodes for inventory management, price checking, and tracking. These barcode scanners are proven to be more effective and faster than camera-based barcode scanning.
Customization: Assess the degree of customization options available to tailor devices to your unique retail strategy. A device branded with your company logo can enhance the employee and customer experience, increasing your brand awareness and loyalty.
Integration: Ensure compatibility with your existing software and hardware systems to streamline processes and data management. This includes every aspect around the device lifecycle and deployment, as well as integrating back-end systems to create an omnichannel shopping experience for customers.
Security Features: Implement robust measures for customer data and transaction protection, including encryption, secure app management, and regular software updates to enhance retail security.
Maintenance: Evaluate the ease of device maintenance and support to minimize downtime.
Inventory Management: For efficient stock management, seek devices with capabilities for real-time inventory tracking and restocking alerts.
Customer Engagement: Explore features such as interactive touchscreens for an enhanced shopping experience or beacon technology for personalized offers.
By carefully assessing these device capabilities, you can align your mobile technology choices with your retail strategy and objectives, ultimately enhancing the customer experience and operational efficiency.
Choosing the Appropriate Form Factors
Versatile Smartphones and Handhelds for Retail
If your primary concern is ensuring mobility for your store associates, smartphones emerge as the ideal choice. These pocket-sized devices provide the freedom for associates to carry them throughout their shifts, facilitating immediate access to essential information, inventory checks, and customer interactions, all while on the move.
Optimal Tablets for Retail
On the other hand, tablets offer versatility that can be harnessed in various retail scenarios. They are particularly well-suited for tasks like assisted selling, where associates can showcase products and provide detailed information to customers.
Retail Kiosks for Enhanced Customer Engagement
Tablets can also be utilized as kiosks, offering self-service options that enhance customer engagement. Moreover, they prove valuable for customer feedback collection and as in-store signage for displaying promotions, product information, and wayfinding.
Increase Productivity with Wearables in Retail
Incorporating wearables into your retail environment can introduce a unique dimension to your operations. These compact, hands-free devices, like smartwatches, can serve as valuable tools for inventory management, allowing associates to quickly scan and track products with ease. Furthermore, wearables facilitate efficient team communication, enabling associates to coordinate effectively and respond promptly to customer inquiries or urgent tasks.
Effective Deployment and Support
We understand that implementing mobile devices in the retail industry involves more than just choosing the right hardware. It encompasses the important aspects of effective deployment and unwavering support throughout the entire lifecycle of these devices. With Social Mobile's global expertise in managing large mobility deployments, you can rest assured that your fleet of devices will be inspected, configured, enrolled, managed, and secured by the time they land in the hands of the end-users.
Partnering with Social Mobile: Leveraging the Right Industry Expertise
Social Mobile is your trusted partner in navigating the complexities of the retail industry. Our in-depth knowledge of retail's unique mobility requirements informs every aspect of our solutions. But what truly sets us apart is our commitment to offering not only hardware but also the industry expertise necessary to help you make informed decisions. Whether you require handheld devices, tablets, digital kiosks, or signage, our custom Android Enterprise devices are designed with your retail business in mind, providing an efficient and cost-effective solution. As a trusted enterprise mobility partner, we'll ensure an effective and well-integrated solution tailored to your retail business's specific needs, making us the ultimate one-stop-shop for mobility-as-a-service in the retail industry.
Contact us today to learn more.
Discover Our Custom Android Solutions
When off-the-shelf options can't meet your needs, Social Mobile develops a custom mobility solution to solve for your exact challenges. With the Android Enterprise platform, organizations can design exactly what they want, with the specs they need, and guarantee the availability and security for whatever time period they demand. Design your devices from the ground up, including the form factor, software, packaging, and more, at a fraction of the cost. Whatever your company can imagine, Social Mobile will bring to market.
| | | | | | | | |
| --- | --- | --- | --- | --- | --- | --- | --- |
| Wearables | Tablets | Set-top Box | IoT | Ruggedized | POS | Digital Signage | Handheld |

How Social Mobile Built a Fully Custom Enterprise Mobility Solution for DoorDash
Social Mobile designed a custom enterprise mobility solution that included an enterprise-grade DoorDash Merchant tablet and streamlined everything, including staging, deployment, and management—all secured and managed with Android Enterprise.
GET A QUOTE.
Let's start designing your custom enterprise mobility solution.