Healthcare Wearables: Advancements, Challenges and Future Trends
Jai Kishan Rao, Chief Product Officer at Social Mobile | March 28, 2023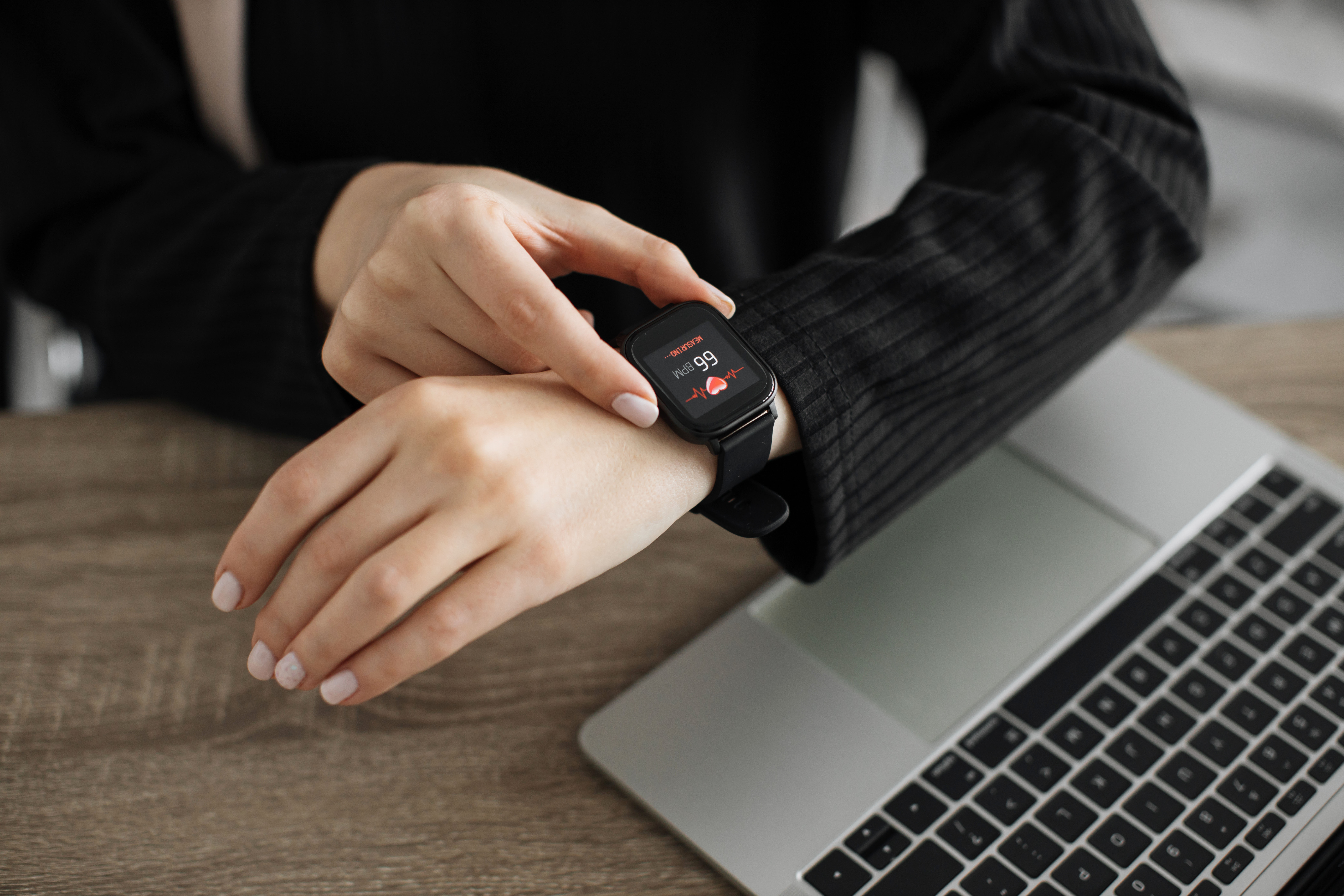 As Chief Engineering Officer at Social Mobile, I have had the privilege of leading the design and development of healthcare wearables that can influence patient's wellbeing, reduce overall healthcare costs, and revolutionize the healthcare industry as we know it.
My interest in wearables was sparked 10 years ago when I was introduced to fitness watches by my HR department at a previous company, Tech Mahindra. The usage of the fitness watch was brought in as a employee challenge, monitoring activities of 100 employee over a period of 3 months and rewarding the one who was most active. Since then, I have been personally using fitness watches for personal wellness and transitioned into a health watch very recently, which have given me valuable insights into the benefits of these devices.
In addition to my personal experience, I have also developed and launched 2 always on connected health-based devices in my previous role as Chief Product Officer. This experience has allowed me to understand the technical challenges involved in creating wearables that are secure, reliable, and meet the demands of both patients and healthcare providers. With my extensive experience in the field, I am passionate about exploring the advancements, challenges, and future trends of healthcare wearables.
Wearables in the Enterprise Space
The top use cases for healthcare wearables in the enterprise space have evolved significantly over the years. Most people think of wearables as fitness trackers and smartwatches. However, with the advancement of technology and the integration of health sensors into CPUs, we are now seeing a transformation of wearables into healthcare devices. Wearables will enable instant access to patients' vitals and the ability to prevent a lot of emergency situations that can occur with lack of data. Some of the top use cases for healthcare wearables are remote patient monitoring (RPM), senior care, outpatient care, virtual clinical trials, and direct assistance with primary care physicians (PCPs) through voice or video chat.
Use Cases for Healthcare Wearables
Remote Patient Monitoring (RPM)
Remote Patient Monitoring (RPM) has been one of the most prominent use cases for healthcare wearables. With RPM, patients can continuously monitor their health conditions, and healthcare professionals can monitor and intervene when necessary.
Senior Care
Wearables can help monitor elderly patients' health and prevent falls or other emergency situations that can occur with a lack of data.
Outpatient Care
Outpatient care post-surgery is another area where healthcare wearables have been utilized. Patients can monitor their vital signs and other health metrics remotely, reducing the need for frequent hospital visits.
Virtual Clinical Trials
Wearables are also playing an important role in virtual clinical trials. Patients can participate in clinical trials from the comfort of their own homes, and healthcare professionals can monitor the results remotely.
Direct Assistance with PCP through Voice or Video Chat
Patients can receive immediate assistance and support from their doctors without the need for an in-person visit. This can help reduce healthcare costs and improve patient outcomes.
Future Trends in Healthcare Wearables
Looking ahead, we expect healthcare wearables to be one of the major disruptors in the healthcare industry over the next five years. Wearables can take different form factors based on their intended usage or target use case. They can be in the form of a watch, band, patch, or pendant.
Social Mobile continuously works with their customers to understand their requirements, as well as participating in global healthcare and mobile conferences to keep up with industry trends and competition. This allows us to offer wearables that are not only secure and reliable but also meet the demands of our customers.
Addressing Engineering Challenges
There are still significant engineering challenges that need to be addressed when developing healthcare wearables. One of the most significant challenges is developing a form factor that appeals to all age and sexes. Battery life is also critical, as it needs to fit the appropriate use case and audience. Additionally, the price or cost to the consumer or customer needs to be taken into consideration. Data security and privacy are also major concerns, as is reliability.
To address these challenges, we are working closely with clients to ensure the wearables are aesthetically pleasing and comfortable. We are also developing a low-power architecture, implementing robust security measures, conducting extensive testing, and partnering with healthcare providers to ensure the wearable is designed to meet the needs of both patients and providers. By addressing these challenges, we can create healthcare wearables that are attractive, reliable, secure, and useful for both patients and healthcare providers.
Social Mobile's Approach to Developing Healthcare Wearables
At Social Mobile, we approach the development of healthcare wearables with a focus on a common platform strategy that can be leveraged across different use cases. We prioritize features such as battery optimization, reliability, sensors, and security in our product roadmap. We also engage with our clients to understand their exact needs and use cases of the deployment.
Social Mobile's product roadmap prioritizes key features that are important for healthcare wearables. These features include monitoring vital signs, such as heart rate, blood pressure, and oxygen saturation, as well as tracking activity levels, sleep patterns, and stress levels. By focusing on these key features, Social Mobile ensures that their products are useful for both patients and healthcare providers.
Security is a major factor that is at the heart of Social Mobile's design language. Both from a hardware and software perspective, they ensure that the data collected by their wearables is encrypted if it leaves the device. For their platforms that integrate with their products, they work to ensure HIPAA compliance as per industry standards. Social Mobile's products go through rigorous security testing to ensure that no information is being shared with external parties.
Social Mobile: Your Trusted Partner for Manufacturing Wearable Medical Devices
With emerging form factors for healthcare wearables, Social Mobile is at the forefront of developing products that are not only useful for patients but also offer benefits for healthcare providers. As wearables continue to evolve in the healthcare industry, Social Mobile is poised to be a major player in this exciting field.
Explore our healthcare mobility solutions, which include customized Android Enterprise Solutions designed specifically for the healthcare industry. Our solutions encompass a wide range of devices, from wearables to handheld devices, digital kiosks, and signage.
GET A QUOTE.
Let's start designing your custom enterprise mobility solution.