Employee Spotlight: Kathreen Morcos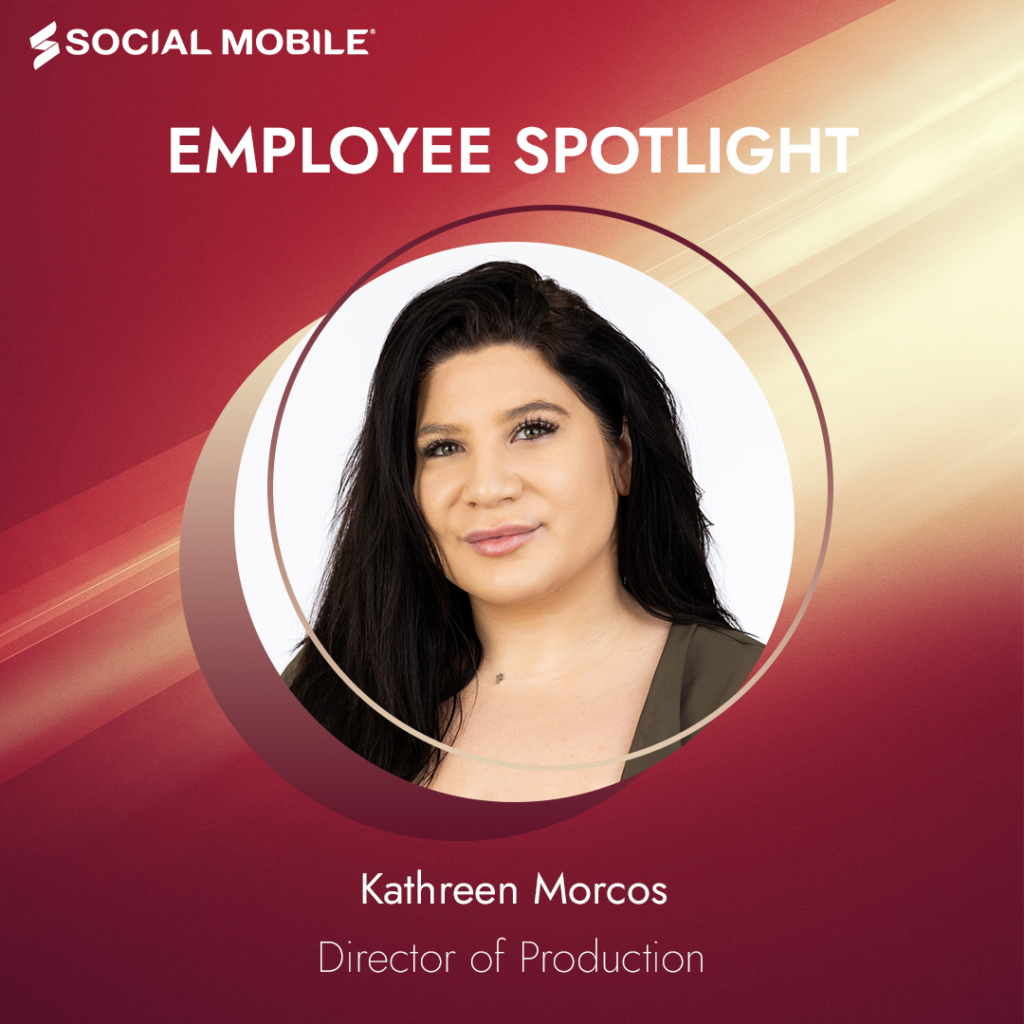 At Social Mobile, we take immense pride in our exceptional team members who consistently go above and beyond to propel our organization forward. They bring diverse perspectives, unmatched expertise, and an unwavering commitment to excellence. That's why we are thrilled to bring back another Employee Spotlight!
Since she started 7 years ago, she has grown from an Admin Assistant role to our Director of Production here at Social Mobile. Through her hard work and determination, she's evolved into a respected women in tech.
Get to know Kathreen and her career journey with the Q&A below:
When did you start working at Social Mobile, and how has the company changed since then?
I joined Social Mobile 7 years ago. Since then, I have witnessed significant growth within our project portfolio and expansion to our team across the globe. It's truly amazing to be a part of this company and witness such rapid and extensive development in the time I have been here.
What makes Social Mobile a great place to work?
Since I started working here, I have been given the tools and resources needed to grow. The learning and development opportunities, along with the encouragement and support from my colleagues are a large contribution.
When was your first concert and/or who did you see?
Britney Spears in 2009.
GET A QUOTE.
Let's start designing your custom enterprise mobility solution.