Employee Spotlight: Anita Bird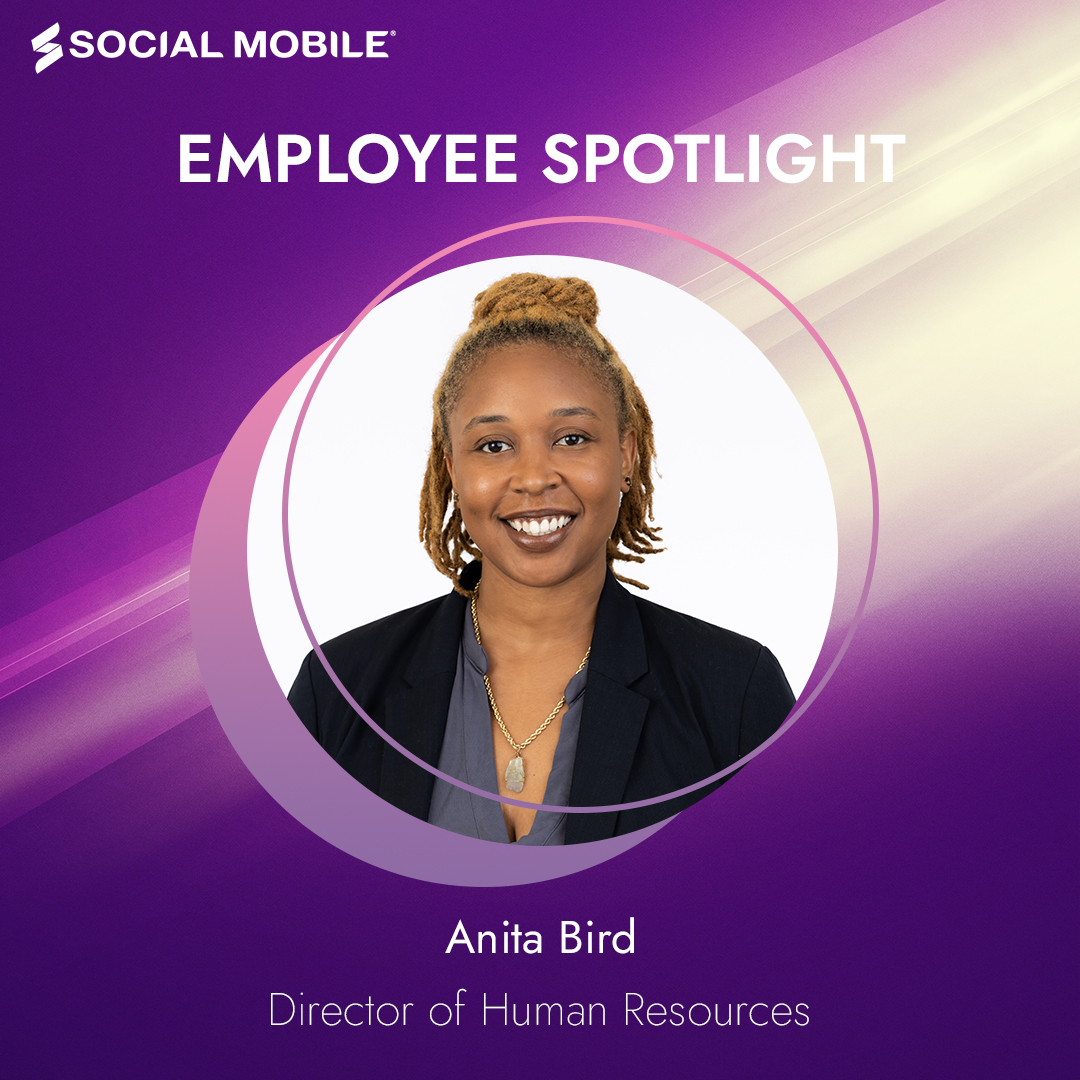 As we wrap up the year, it was time for us to reflect on what we accomplished and shout out a special employee who played a big role in our success.
Please join us in celebrating our Employee Spotlight, Anita Bird! Anita joined the Social Mobile family two years ago and has led our workforce through incredible growth.
Get to know Anita by reading her Q&A:
What skill do you think everyone should learn?
I think everyone should learn sign language basics.
When did you start working at Social Mobile, and how has the company changed since then?
I started working at Social Mobile in June of 2020. The company has almost tripled since I joined! It has been amazing to see the team grow with the addition of so many great people.
What makes Social Mobile a great place to work?
Our team makes Social Mobile a great place to work. Domestically and internationally, we have built a diverse team that collaborates, innovates, and executes big ideas and projects unlike any other company of our size.
GET A QUOTE.
Let's start designing your custom enterprise mobility solution.