Why Customization Matters: A Guide to Private Label POS Devices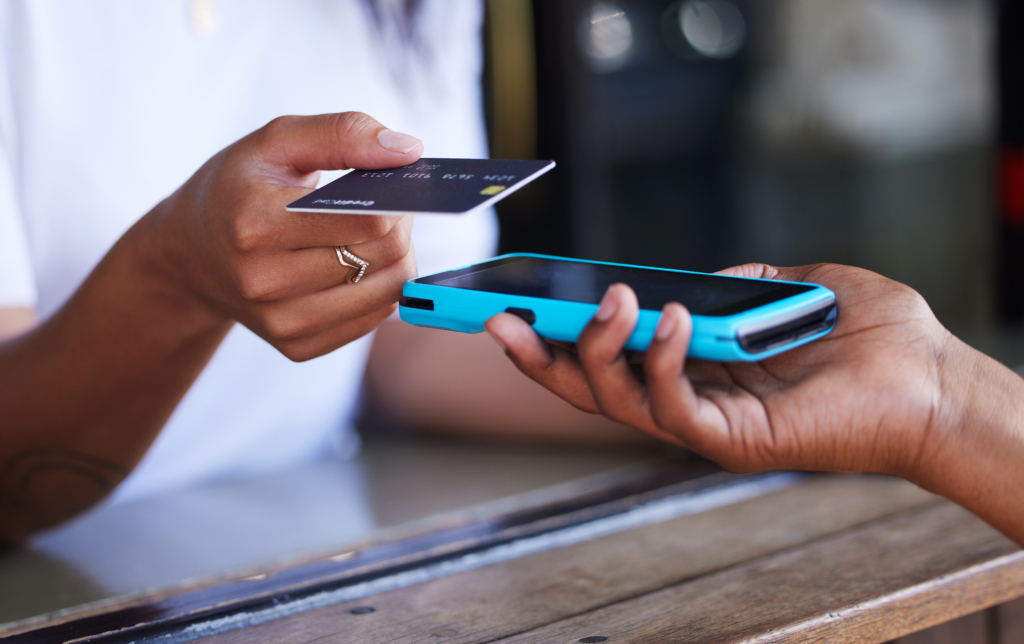 An mobile point-of-sale (or mPOS) is a smartphone, tablet or dedicated mobile device that functions of a cash register or electronic point-of-sale terminal wirelessly. An mPOS is great for mobile businesses or stores that want to provide checkout options anywhere inside a store.
If you've ever gone through checkout with a sales associate while standing in the middle of an aisle or a shop – as opposed to a dedicated checkout space – then you've seen an mPOS in action. These devices provide a host of advantages, including flexibility, brand recognition, and enhanced security.
The global point-of-sale (POS) terminals market is expected to grow at a compound annual growth rate (CAGR) of 7.8% from 2021 to 2028, according to Grand View Research.
Private label POS devices are emerging as an attractive alternative for businesses seeking tailored solutions that balance cost-effectiveness with superior quality. Customizing POS devices can allow businesses to optimize performance, functionality, and data security, thereby maintaining a competitive advantage.
In this article, we will explore the benefits of private label POS devices and how they can help businesses stay ahead of the curve.
What Are Private Label POS Devices?
Private label point-of-sale (POS) devices are hardware solutions that are customized and branded for a specific business, rather than being generic and off-the-shelf. These devices can perform a variety of functions, such as processing transactions, managing inventory, tracking sales, and generating reports, and are customized to fulfill the specific requirements of the business. Some of the most common types of private label POS devices include countertop terminals, mobile terminals, tablets, self-service kiosks, and integrated solutions. Whether you're looking for a basic countertop terminal or a complex integrated solution, private label POS devices can provide a tailored solution that meets your distinct needs.
Advantages of Private Label POS Devices
Cost Effective
One of the main advantages of private label POS devices is cost. As they are not affiliated with major manufacturers, they are often available at a considerably lower price point compared to branded alternatives. This makes them an excellent option for companies that are looking to reduce costs without compromising on quality. Apart from their affordability, private label devices may also provide long-term savings in terms of maintenance, repairs, and software updates.
Flexibility
Private label POS devices offer businesses the advantage of being designed to meet their specific needs, which is not always the case with pre-existing devices. If the form factor of tablets or phones is not suitable for the intended use, additional resources such as printers, scanners, or custom cases may need to be sourced separately. By creating a private label device, organizations can ensure that they receive the features they need without paying for those they do not, resulting in a cost-effective and tailored solution.
Brand Recognition
Another benefit of private label POS devices is the opportunity to increase brand recognition. By using a private label POS system, businesses can customize the hardware and software to match their brand. This can include branding the device with the company logo, customizing the interface to match the company's colors and fonts, and even including marketing messages or promotions on the device. This can help increase customer awareness of the brand and drive sales.
Security
Private label point-of-sale (POS) devices have improved security compared to off-the-shelf systems because they are customized for a specific corporation's unique needs. With off-the-shelf systems, there is a higher likelihood that hackers could penetrate the system since the hardware and software are available to the public. Private label POS devices, on the other hand, are designed with the corporation's security needs in mind, making them more difficult to breach.
Reliability
One of the main reasons why private label POS devices have improved reliability is due to the increased control that the manufacturer has over the production process. When a company creates its own POS devices, it can work directly with the manufacturer to ensure that the devices meet their specific requirements and standards. This means that the manufacturer can tailor the design, materials, and software to the business's needs, resulting in a device that is optimized for their particular use case.
Social Mobile is Your Private Label POS Solutions Provider You Need
Social Mobile is a provider of mobility solutions that caters to the needs of organizations looking to deploy innovative mobile products. Our specialization lies in creating customized Android Enterprise devices that are specifically designed to meet the unique requirements of any business.
We pride ourselves on delivering bespoke solutions that are tailored to meet the exact needs of each client. Our team of experienced professionals works closely with clients to understand their specific requirements and develop customized solutions. With a proven track record of success, we have a diverse clientele that spans across healthcare, finance, logistics, and industries. Trust us to provide you with the best customized hardware solutions for your business.
When you choose Social Mobile as your POS device solution provider, you can expect:
Customized solutions tailored to your specific needs
Innovative hardware design and software development
High-quality, reliable devices optimized for performance and functionality
Data security measures that keep your business safe
Exceptional customer service and support
Contact us today to learn more!
Discover Our Custom Android Solutions
When off-the-shelf options can't meet your needs, Social Mobile develops a custom mobility solution to solve for your exact challenges. With the Android Enterprise platform, organizations can design exactly what they want, with the specs they need, and guarantee the availability and security for whatever time period they demand. Design your devices from the ground up, including the form factor, software, packaging, and more, at a fraction of the cost. Whatever your company can imagine, Social Mobile will bring to market.
| | | | | | | | |
| --- | --- | --- | --- | --- | --- | --- | --- |
| Wearables | Tablets | Set-top Box | IoT | Ruggedized | POS | Digital Signage | Handheld |
GET A QUOTE.
Let's start designing your custom enterprise mobility solution.