Social Mobile Announces the Opening of a New Office in Hyderabad, India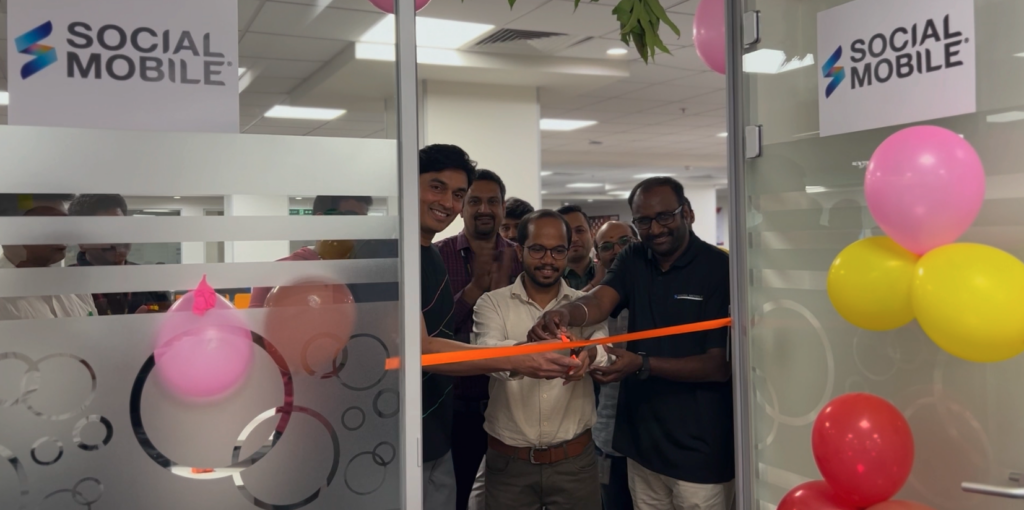 MIAMI, FLORIDA (April 6, 2023) – Social Mobile, a leader in delivering custom enterprise mobility solutions, is pleased to announce the opening of its new office in Hyderabad, India.  
The new office, which is Social Mobile's third international location, will focus on product development, software development, testing, and customer support. 
"We are excited to expand our operations in India and continue our commitment to providing innovative mobile solutions to our clients," said Robert Morcos, Founder and CEO of Social Mobile. "With the opening of our new office in Hyderabad, we will be able to leverage the local talent pool and expertise to accelerate our product development and testing efforts." 
This announcement follows the news that Social Mobile recently secured a $35 million senior credit facility from Citi. The funding will provide Social Mobile with the necessary capital to continue its growth trajectory, develop new products and services, continue expansion into overseas markets, and make strategic acquisitions in the enterprise mobility space. 
Jai Krishan Rao, Chief Engineering Officer, commented on the new office, saying "Our new office in India is a strategic investment for Social Mobile as we expand our global footprint. The team in Hyderabad will play a critical role in designing, developing, testing, and manufacturing of products and services. We are confident that the talented team in India will help us to drive innovation and provide the best solutions to our clients." 
Media Relations Contact: 
Christian Paul
Director of Marketing
marketing@socialmobile.com 
About Social Mobile 
Social Mobile is an enterprise mobility solutions provider who designs, engineers, and manages custom mobility solutions for clients in all industries from healthcare to retail to defense. Our team of certified Android Enterprise experts work to deliver a fully custom mobility solution that includes hardware, software, managed mobility services, connectivity, and more. 
To learn more about Social Mobile, visit: www.socialmobile.com | Twitter: @socialmobile_ | LinkedIn: www.linkedin.com/company/socialmobile | YouTube: @socialmobile 
GET A QUOTE.
Let's start designing your custom enterprise mobility solution.