RHINO PACE A1 Phone and T8 Tablet are ioXt Certified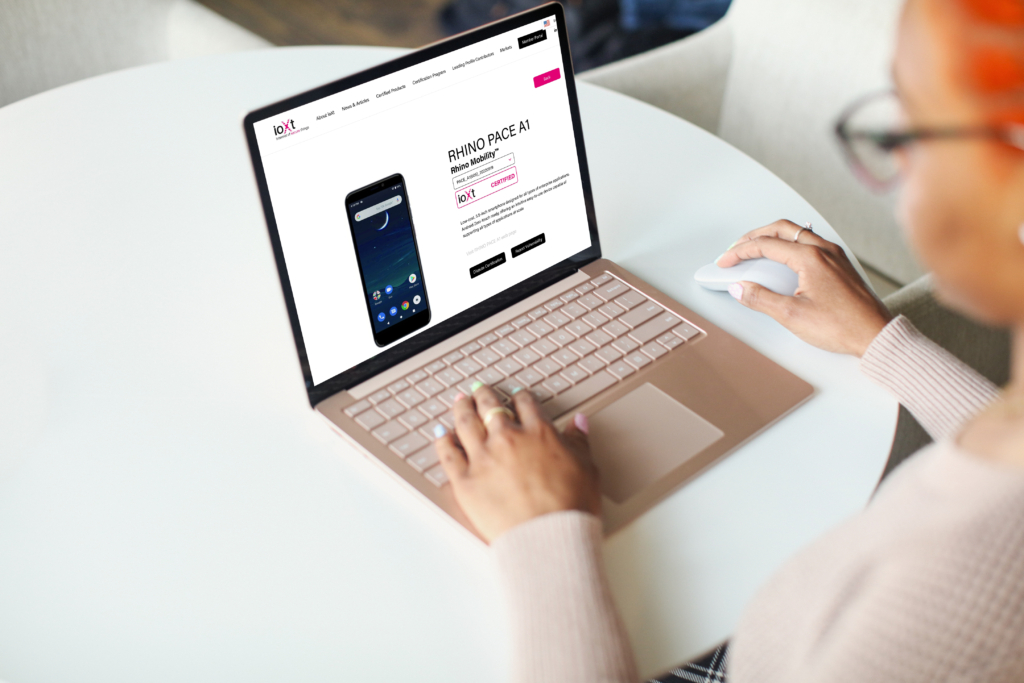 Security is a critical for all devices, and even more so for devices being used by enterprises around the world. That's why we're proud to announce that both the RHINO PACE A1 handset and RHINO T8 tablet are ioXt certified.
What is ioXt?
The ioXt Alliance is a collection of industry device makers that formed to build confidence in Internet of Things products through multi-stakeholder, international, harmonized, and standardized security and privacy requirements, product compliance programs, and public transparency of those requirements and programs.

What does it mean to be ioXt certified?
When a device is ioXt certified, it means that the device's manufacturer has committed to adhere to the ioXt Alliance's security pledge. The pledge includes:
No Universal Passwords – The product shall not have a universal password; unique security credentials will be required for operation.
Secured Interfaces – All product interfaces shall be appropriately secured.
Proven Cryptography – Product security shall use strong, proven, updatable cryptography using open, peer-reviewed methods and algorithms.
Security by Default – Product security shall be appropriately enabled by default.
Verified Software – The product shall only support signed software updates.
Automatic Security Updates – Manufacturer shall apply timely security updates.
Vulnerability Reporting Program – Manufacturer shall implement a vulnerability reporting program, which will be addressed in a timely manner.
Security Expiration Date – Manufacturer shall be transparent about the period of time that security updates will be provided.

RHINO PACE A1 Smartphone
The RHINO PACE A1 is our low-cost, 5.5-inch smartphone designed for all types of enterprise applications.
RHINO T8 8″ Tablet
The RHINO T8 is our 8″ tablet designed for enterprise use cases and high-volume deployment.