Christian Paul, Director of Marketing at Social Mobile | March 6, 2023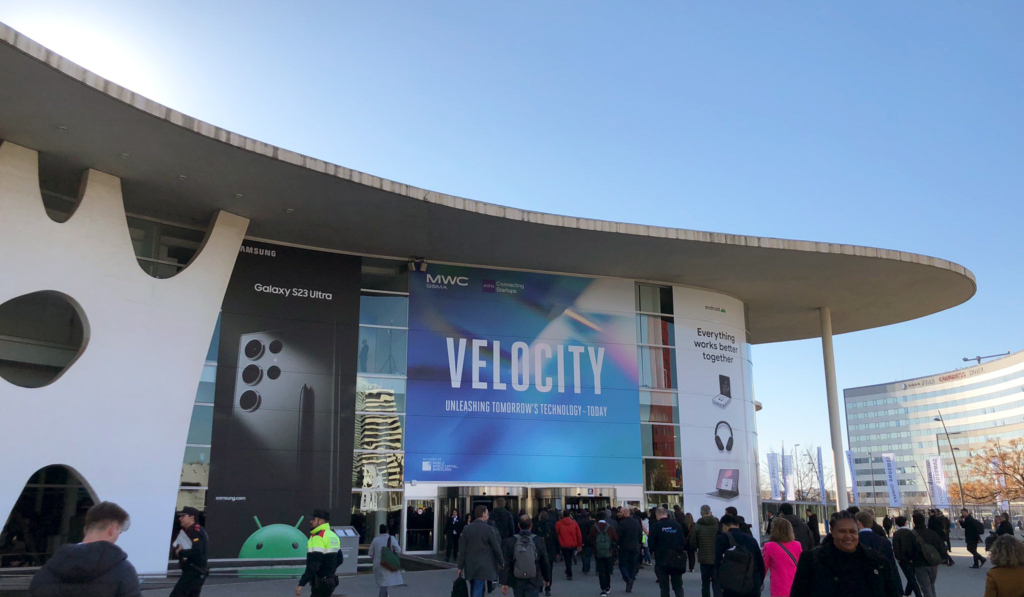 A look back at the industry's premiere tradeshow in Barcelona
The telecom industry gathered this week in Barcelona for MWC, the marquee tradeshow where carriers, device manufacturers, and vendors of all types showcase their latest tech. The Social Mobile team was there to promote our custom enterprise mobility solutions and meet with clients, partners, and old friends.
Official numbers put this year's attendance at just over 88,000. Not quite as high as pre-pandemic attendance, but you couldn't tell with how enthusiastic everybody was to be back at the show. All the usual companies were out in full force, with massive booths and teams of reps to engage visitors. Nokia's booth deserves a special mention—with the announcement of their rebranding the day before the show, it drew in crowds of people capturing photos and videos.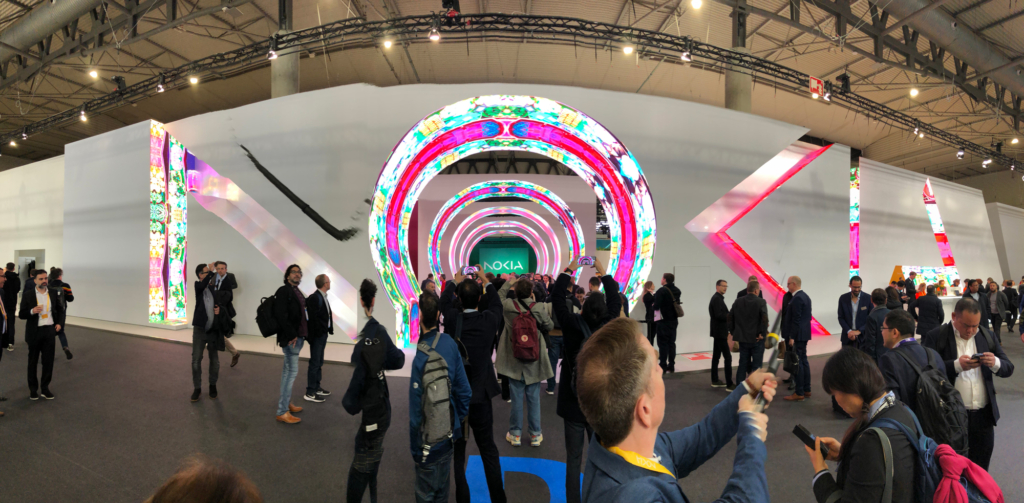 Social Mobile's devices were on display at the MediaTek booth in Hall 3 as part of the Genio portfolio of IoT devices. MediaTek's booth was impressive, not only being larger than in previous years but always buzzing with people curious about their cutting-edge technology—Dimensity 9000, satellite connectivity, and Wi-Fi 7—to name just a few.
On display were our RHINO T5se barcode scanner, RHINO T8 tablet, RHINO M10p all-in-one POS terminal, and a custom DoorDash device made by Social Mobile. All these devices utilize the MediaTek Genio chipset, designed specifically for IoT.
Social Mobile is one of the leading makers of custom, private-label Android devices, and this message was well received in all of our meetings during MWC. Most of the buzz was around consumer-focused devices, which doesn't always benefit enterprise. Businesses in healthcare and retail don't need folding (or rolling) screens. They want reliable and durable devices that can be mass produced and easily managed by their organization.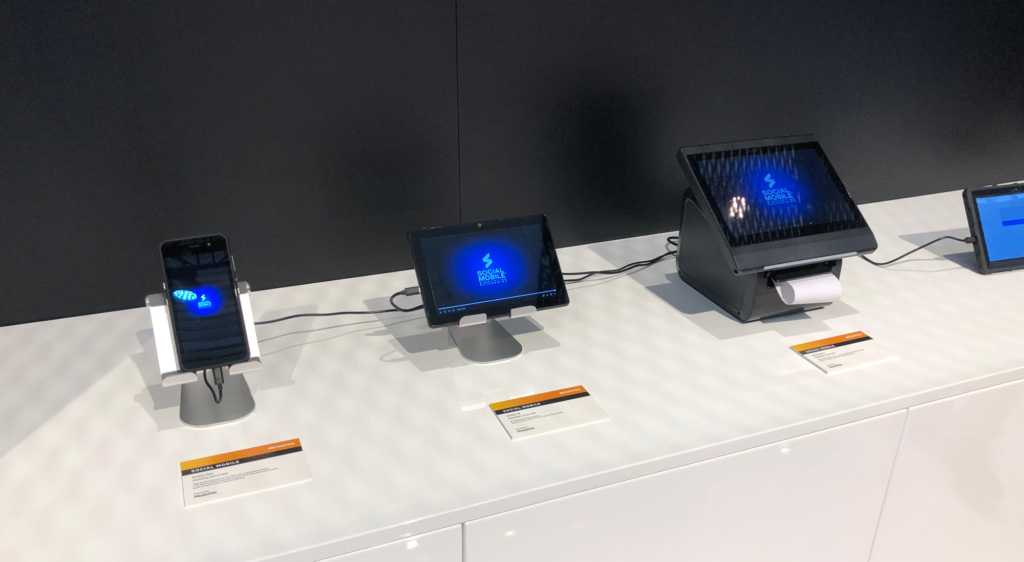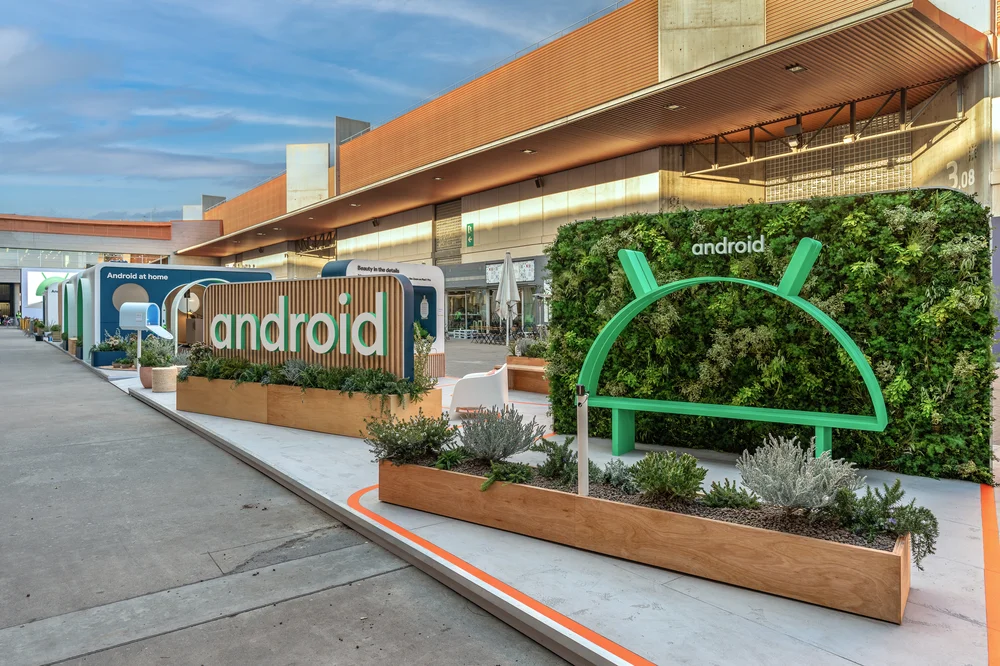 A special shout-out to Google and the Android / Android Enterprise teams. It was great to meet in-person and strengthen our partnership. The Android platform is always improving – having just announced new Android features at MWC – and we can't wait to bring these upgrades to our portfolio. The cocktail reception at Terraza Miramar was a real treat, complete with special Android partner pins and a never-ending parade of tapas being served around the room.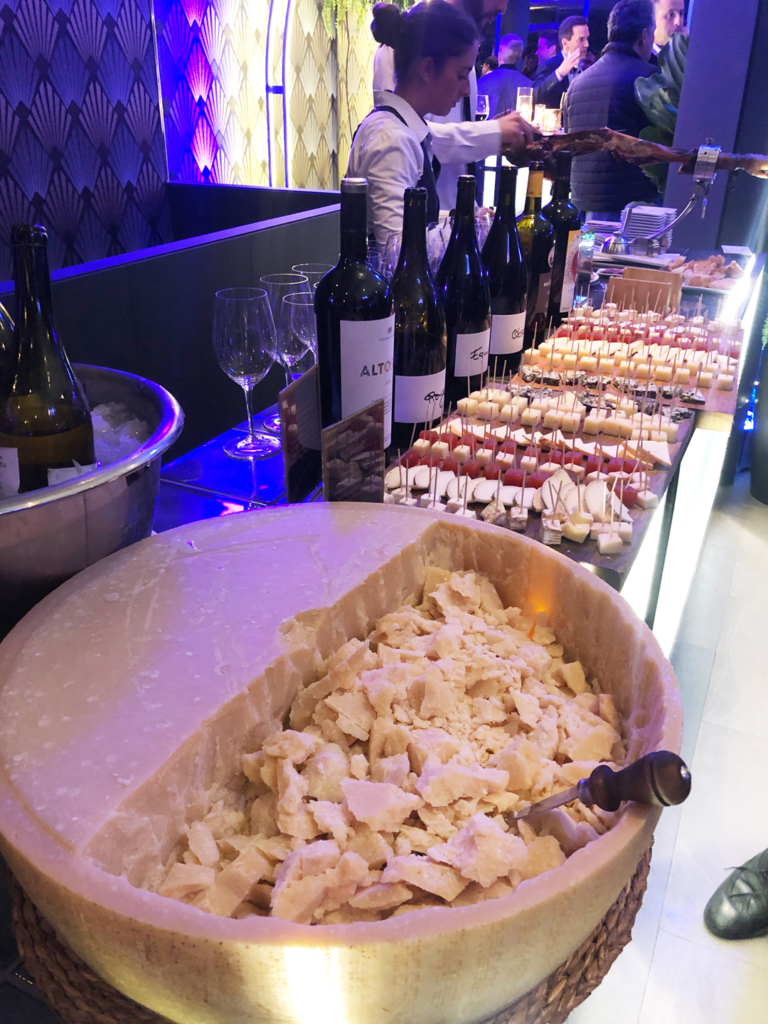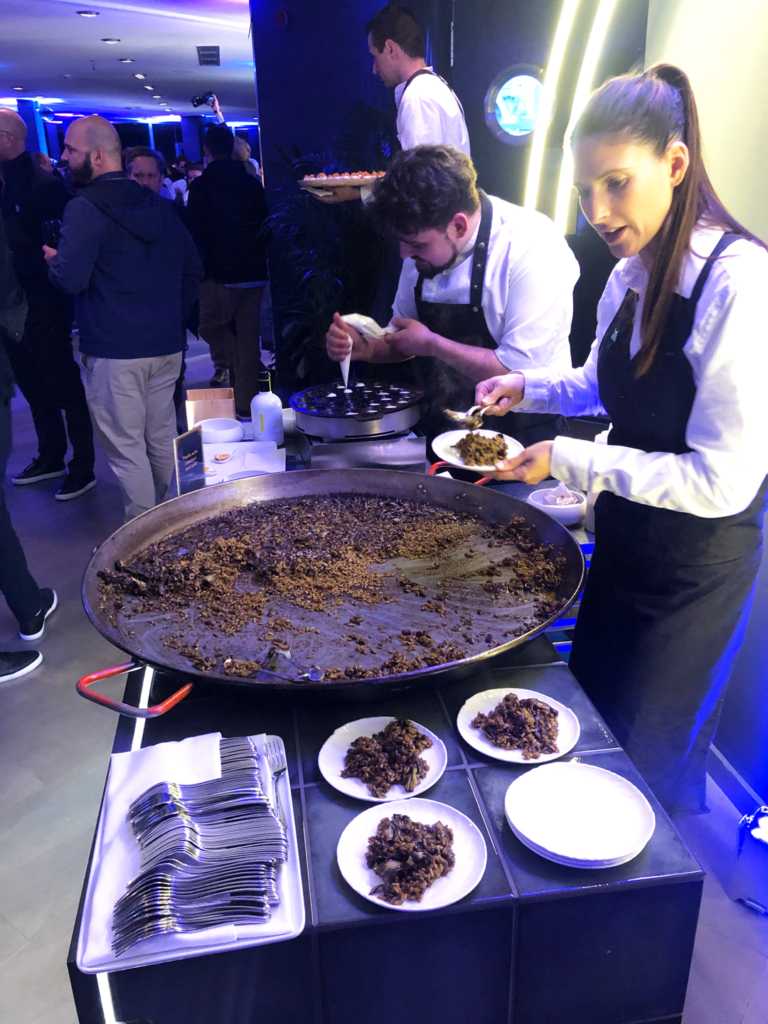 The eSIM Summit on Wednesday was especially interesting, with presentations from the GSMA on eSIM adoption across the industry and the latest eSIM innovations from KORE Wireless, IDEMIA, Microsoft, Thales, and Truphone. And Visible was on stage to give us the mobile operator's perspective.
Aside from the growing adoption of eSIM, a key takeaway is that the SGP.31 specification will soon be published, enabling consumer eSIM Profiles to be downloaded onto IoT devices. Social Mobile will be keeping a close eye on this as we start to roll out eSIM functionality across our RHINO portfolio (the RHINO C6, T80, and T100 will all be dual-SIM utilizing both a physical, nano SIM card and an eSIM for connectivity).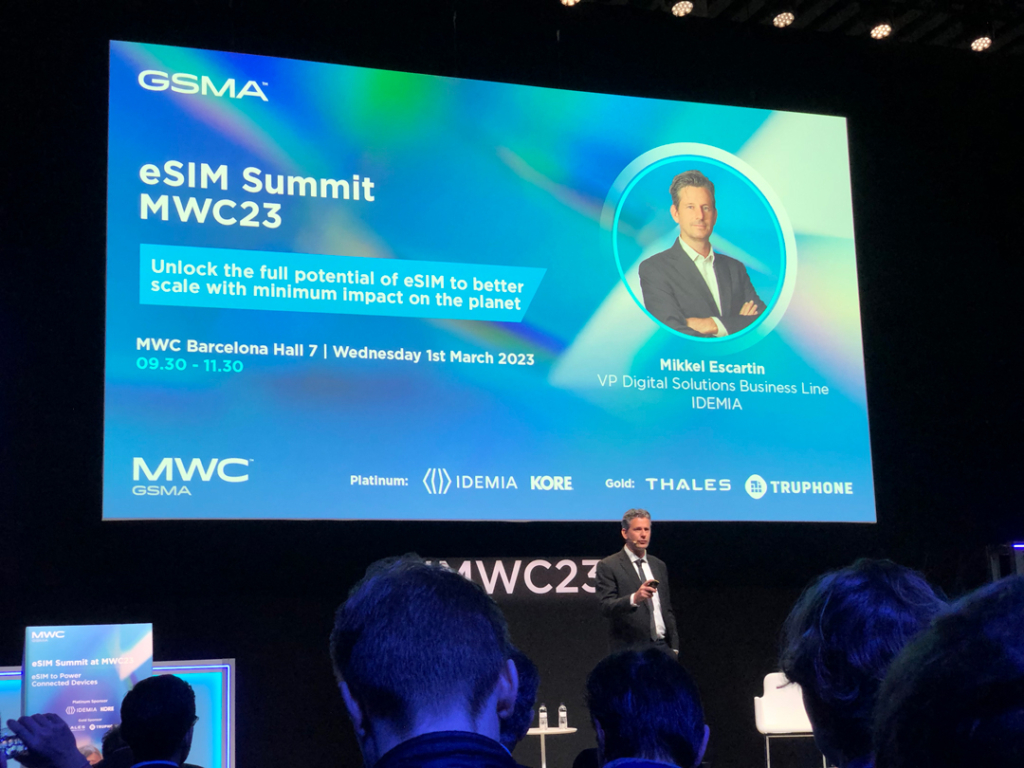 This year, Social Mobile will be expanding its RHINO product portfolio into new hardware categories, including wearables, 5G Wi-Fi hotspots, and fixed wireless access (FWA) routers – all in high demand by enterprises across all industries. Jai Kishan Rao, Chief Engineering Officer, was at the show to meet with partners and suppliers, who shared the latest tech for our dedicated enterprise lineup.
All in all, it was a fantastic show and a return to form for the telco industry. We can't wait for MWC 2024! Until then, catch us at the next tradeshows: MURTEC, ViVE, and HIMSS, to name a few.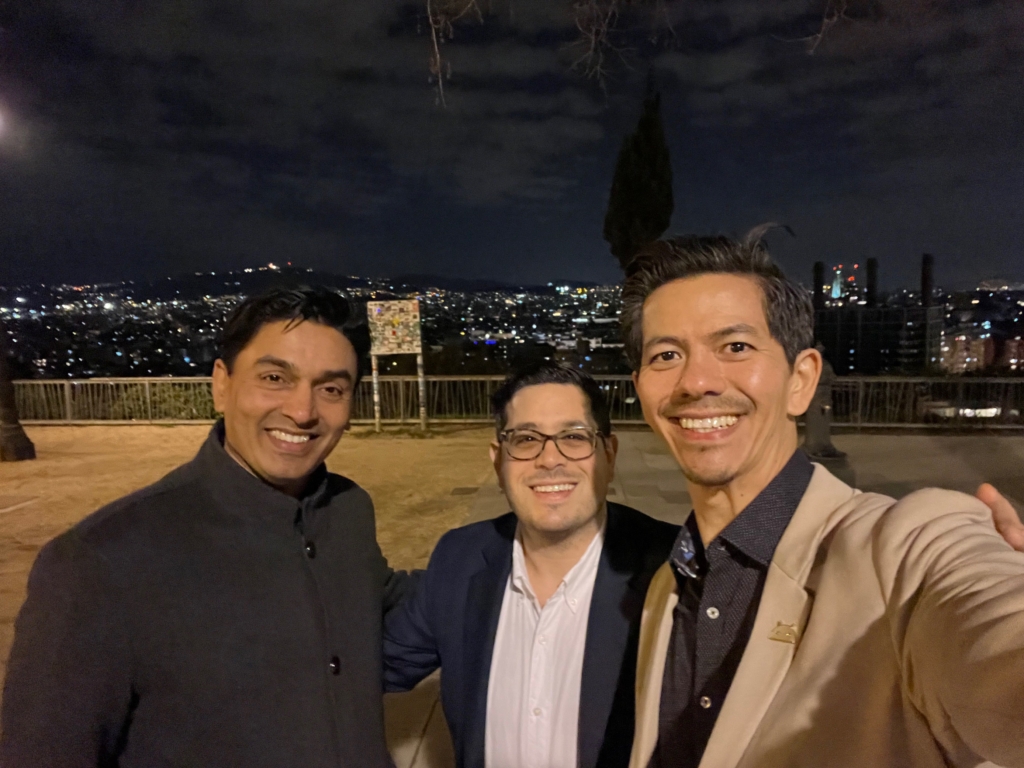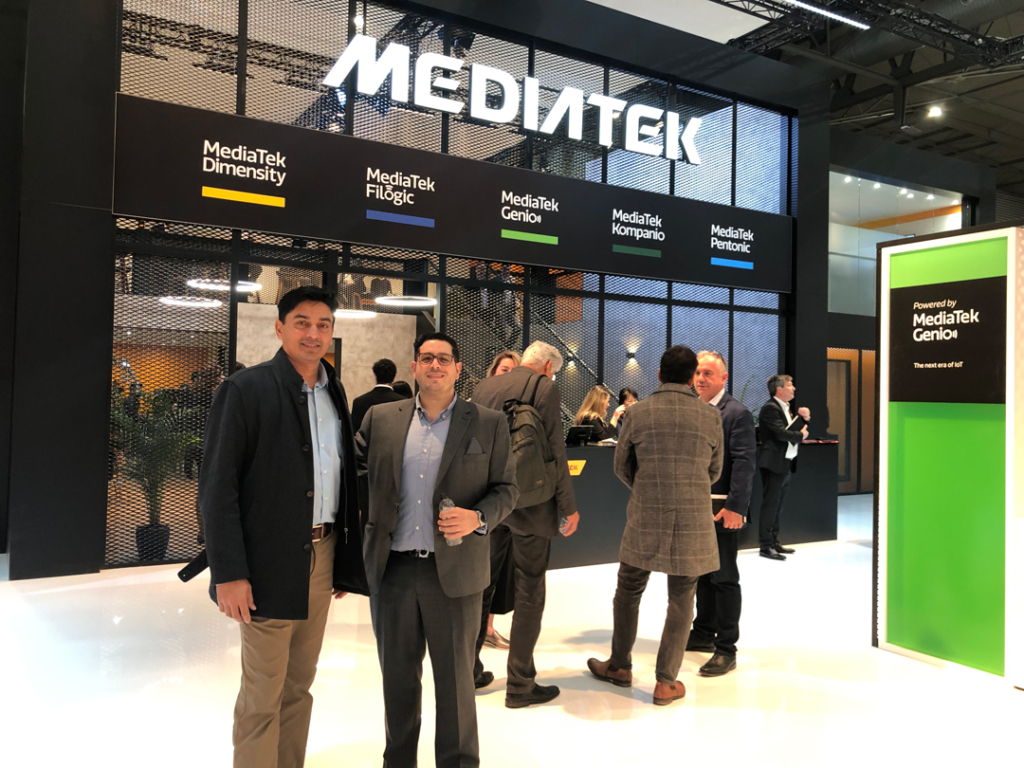 GET A QUOTE.
Let's start designing your custom enterprise mobility solution.