Empowering Retailers with Enterprise-Grade Mobility Solutions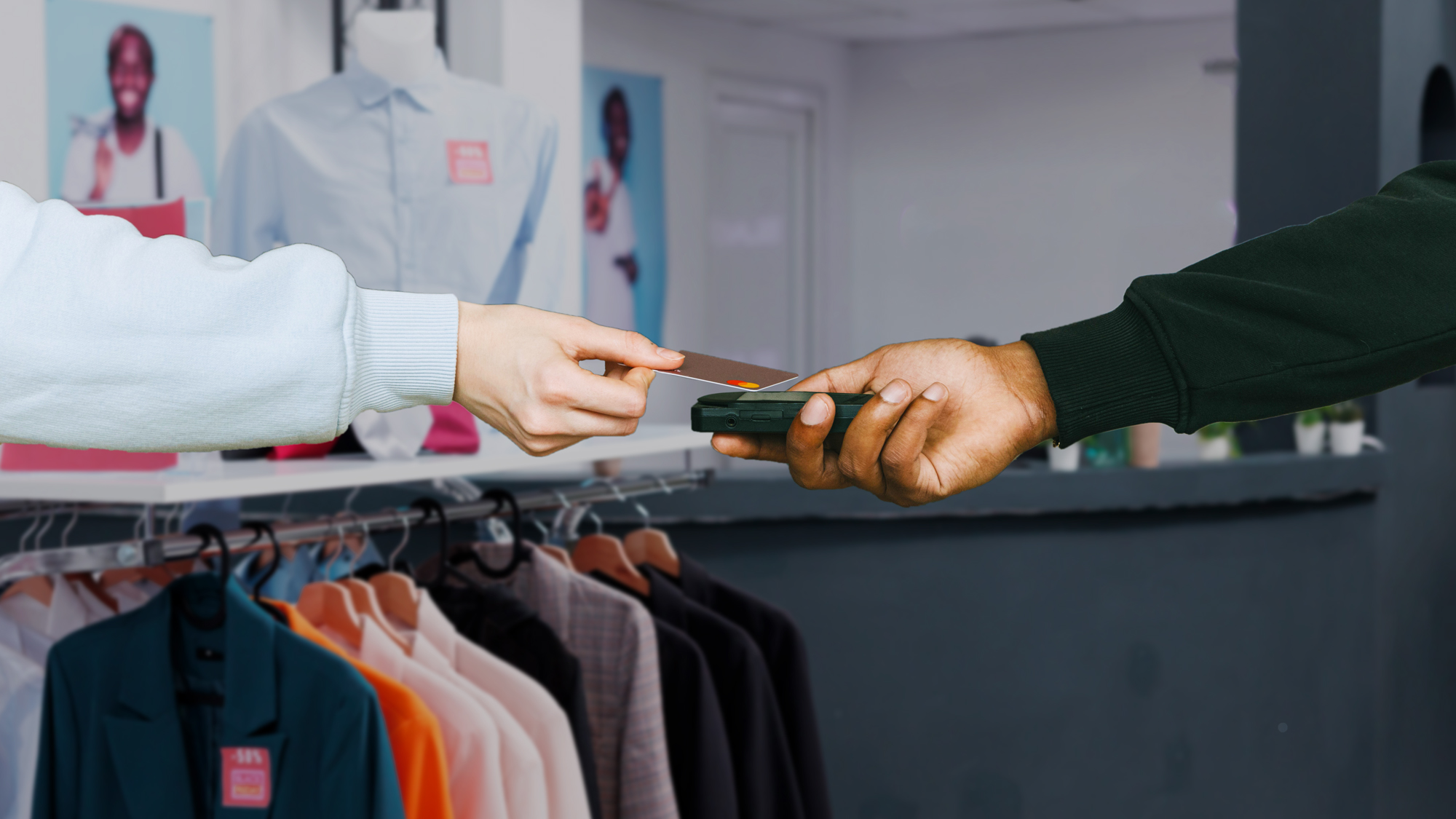 The evolution of customer behaviors and shopping methods is reshaping the retail industry, and mobile devices have emerged as essential tools for retailers to provide a seamless experience. From brick-and-mortar to e-commerce and everything in between, mobile devices are taking center stage, and they offer a plethora of benefits that can revolutionize the retail industry.
As industry experts in retail mobility solutions, let's delve into the benefits of custom mobile devices, examining the different form factors and advantages of an enterprise-grade solution.
The Changing Landscape of Retail Checkout
Customers today expect convenience, personalization, and efficiency when shopping in stores. Custom devices power mobile checkout, which is one of the driving forces behind this transformation. According to Statista, mobile payments in retail are expected to reach $220 billion by 2025, indicating the growing prominence of mobile checkout. This rapid adoption of mobile payments is indicative of the changing dynamics of the retail industry. Shoppers are increasingly looking for a streamlined shopping experience, and custom mobile devices can provide the perfect platform to deliver this experience.
Custom Mobile Devices: A Multifaceted Approach
One of the key benefits of using custom mobile devices for in-store mobile checkout is the diversity of form factors and devices available. Customization allows retailers to select devices that perfectly align with their specific needs. Here are some of the options available:
Mobile POS: These are compact, handheld point-of-sale devices that enable staff to complete transactions from anywhere within the store. With various screen sizes and configurations, these devices are versatile and can be tailored to the retail environment.
POS: These sleek and compact devices are equipped with integrated printers, making them an all-in-one solution for streamlined transactions, reducing counter space, and elevating the overall shopping experience for both customers and employees.
Handheld Scanners: Retail employees can use handheld devices to scan barcodes, track inventory, and complete transactions, enhancing the overall shopping experience.
Tablets: Tablets are versatile devices that can serve as both self-checkout kiosks and mobile POS systems, thanks to their compact and portable nature, making them easy to carry around. They enable customers to scan and pay for their items with minimal staff interaction, while also offering a larger screen for a more engaging shopping experience.
Wearable Devices: Smartwatches and other wearable devices can serve as efficient tools for in-store mobile checkout. These devices are particularly useful for retail employees to check stock availability and communicate.
Benefits of Custom Enterprise-Grade Mobile Devices
Retailers can harness several enterprise-grade benefits by adopting custom mobile devices for mobile checkout:
Customization: Custom Android devices provide retailers with the flexibility to tailor both hardware and software to their operational requirements. This encompasses adjustments such as screen size and processor selection for hardware optimization, while software customization includes choosing an operating system like Android OS and features like Zero Touch enrollment to simplify deployment and integration into existing systems.
Guaranteed Product Availability: Custom devices ensure that critical retail applications and checkout processes remain available. This guarantees a consistent supply chain, reducing the risk of device shortages or compatibility issues.
Increased Security: Security is vital in the retail industry. Custom devices can be equipped with advanced security features, such as biometric authentication and encryption, to protect customer data and payment information. This instills trust in customers and safeguards the brand's reputation.
Branding: Branding a device benefits retailers by enabling them to display their logo, use custom packaging and inserts to align with their brand's aesthetics, and bundle accessories within the same box. This enhances the overall user experience and reinforces brand identity.
Global SKU: Custom devices can be configured with a single SKU, designed to work globally, eliminating the need for retailers to purchase, test, and certify multiple versions of a product for different markets. This not only simplifies inventory management but also reduces costs and the time spent on compliance and quality assurance. This streamlined approach enables retailers to respond swiftly to changing market demands, maintain a leaner supply chain, and ultimately enhance their operational efficiency.
Ease of Device Management: Managing a fleet of devices in a retail environment can be challenging. Custom devices can be remotely managed, updated, and monitored, reducing maintenance costs and ensuring optimal device performance.
Customize The Perfect Device for Mobile Checkout with Social Mobile
The retail industry is undergoing a profound transformation, and the adoption of custom mobile devices for mobile checkout is a strategic move that offers numerous advantages. These devices come in various form factors, offering retailers a multifaceted approach to enhancing the shopping experience.
By harnessing the enterprise-grade benefits of custom mobile devices, such as guaranteed product availability, increased security, customization, one global SKU, and ease of device management, retailers can stay ahead of the competition and cater to the evolving demands of their customers.
Retailers that embrace these technologies will not only streamline their operations but also create a shopping environment that is more efficient, convenient, and secure for their customers. Mobile checkout is no longer a trend; it's a retail imperative, and custom mobile devices are the key to unlocking its full potential. By doing so, retailers can achieve an average Total Cost of Ownership (TCO) savings of 40%. These savings come from reduced hardware maintenance and replacement costs, decreased transaction processing times, and improved data security. Moreover, custom devices allow for software and feature updates to adapt to evolving customer preferences, ensuring long-term cost-efficiency and customer satisfaction.

How Social Mobile Built a Fully Custom Enterprise Mobility Solution for DoorDash
Social Mobile designed a custom enterprise mobility solution that included an enterprise-grade DoorDash Merchant tablet and streamlined everything, including staging, deployment, and management—all secured and managed with Android Enterprise.
Discover Our Custom Android Solutions
When off-the-shelf options can't meet your needs, Social Mobile develops a custom mobility solution to solve for your exact challenges. With the Android Enterprise platform, organizations can design exactly what they want, with the specs they need, and guarantee the availability and security for whatever time period they demand. Design your devices from the ground up, including the form factor, software, packaging, and more, at a fraction of the cost. Whatever your company can imagine, Social Mobile will bring to market.
| | | | | | | | |
| --- | --- | --- | --- | --- | --- | --- | --- |
| Wearables | Tablets | Set-top Box | IoT | Ruggedized | POS | Digital Signage | Handheld |
GET A QUOTE.
Let's start designing your custom enterprise mobility solution.