Employee Spotlight: Roopesh Puthusseri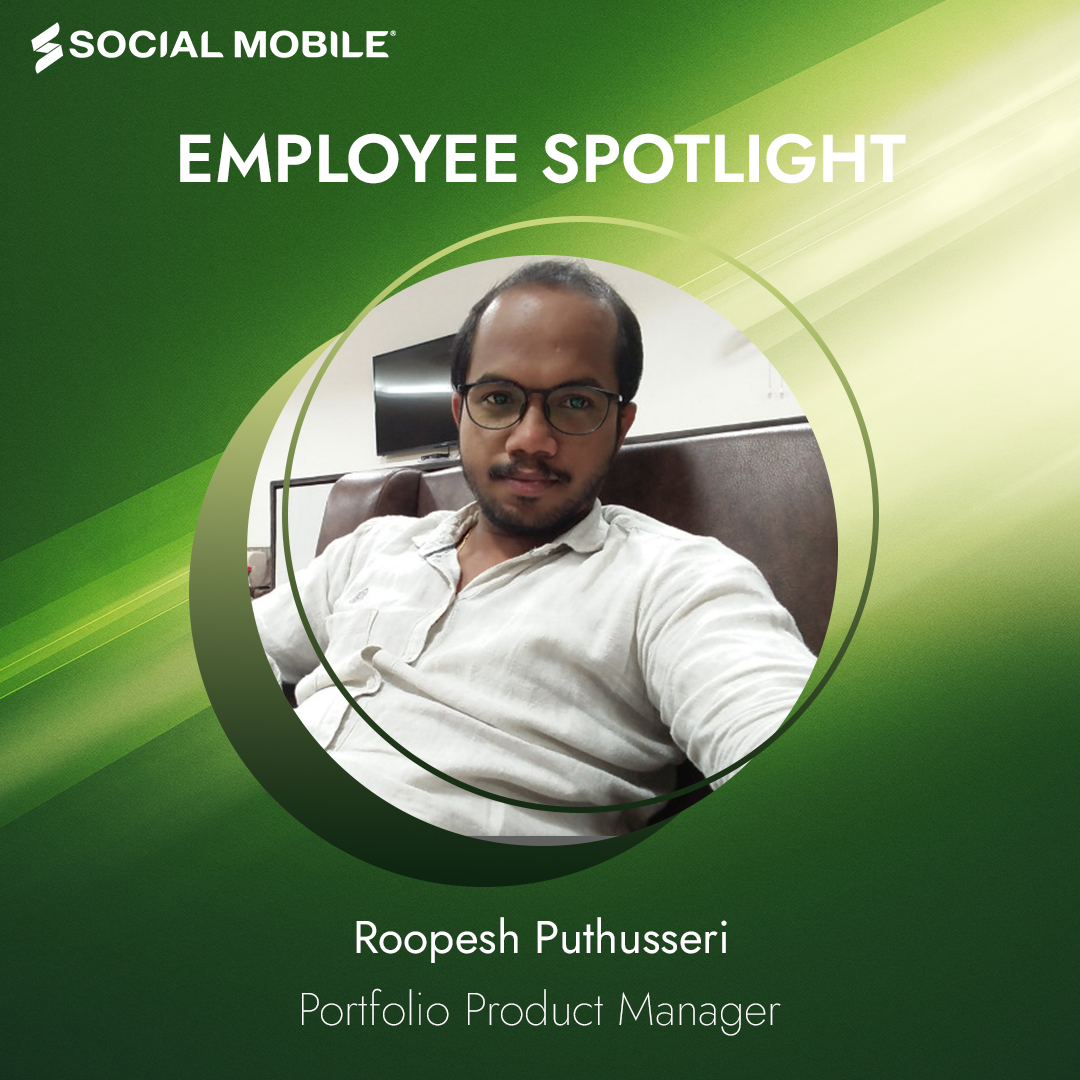 At Social Mobile, we believe in recognizing and celebrating the incredible talent within our organization. Each month, we shine a spotlight on one exceptional employee who has made significant contributions to our company's success. This month, we are thrilled to introduce Roopesh, our brilliant Portfolio Product Manager.
Since joining Social Mobile nearly two years ago, Roopesh has continuously evolved and grown professionally. As a Portfolio Product Manager, he has taken on the challenge of managing various aspects of our extensive RHINO portfolio, which has proven instrumental in his development as a skilled product manager. With his unwavering commitment and dedication, Roopesh has honed his abilities to make independent decisions on products and ensure impeccable quality assurance.
To learn more about Roopesh's journey and the factors that have contributed to his career at Social Mobile, we had a Q&A session with him.
How have you advanced professionally since joining Social Mobile?
I joined Social Mobile as a Portfolio Product Manager almost two years back. Managing all the different aspects of the complete portfolio really helped mold me as a product manager. It gave me the confidence to make independent decisions on products and quality assurance.
Which work benefit or perk do you enjoy most, and why? 
The remote work culture and its flexibility. It really helps me to manage both personal and professional life in the most productive way.
What skill do you think everyone should learn?
Adaptability to new situations or changes
GET A QUOTE.
Let's start designing your custom enterprise mobility solution.