Employee Spotlight: Lizzett Hernandez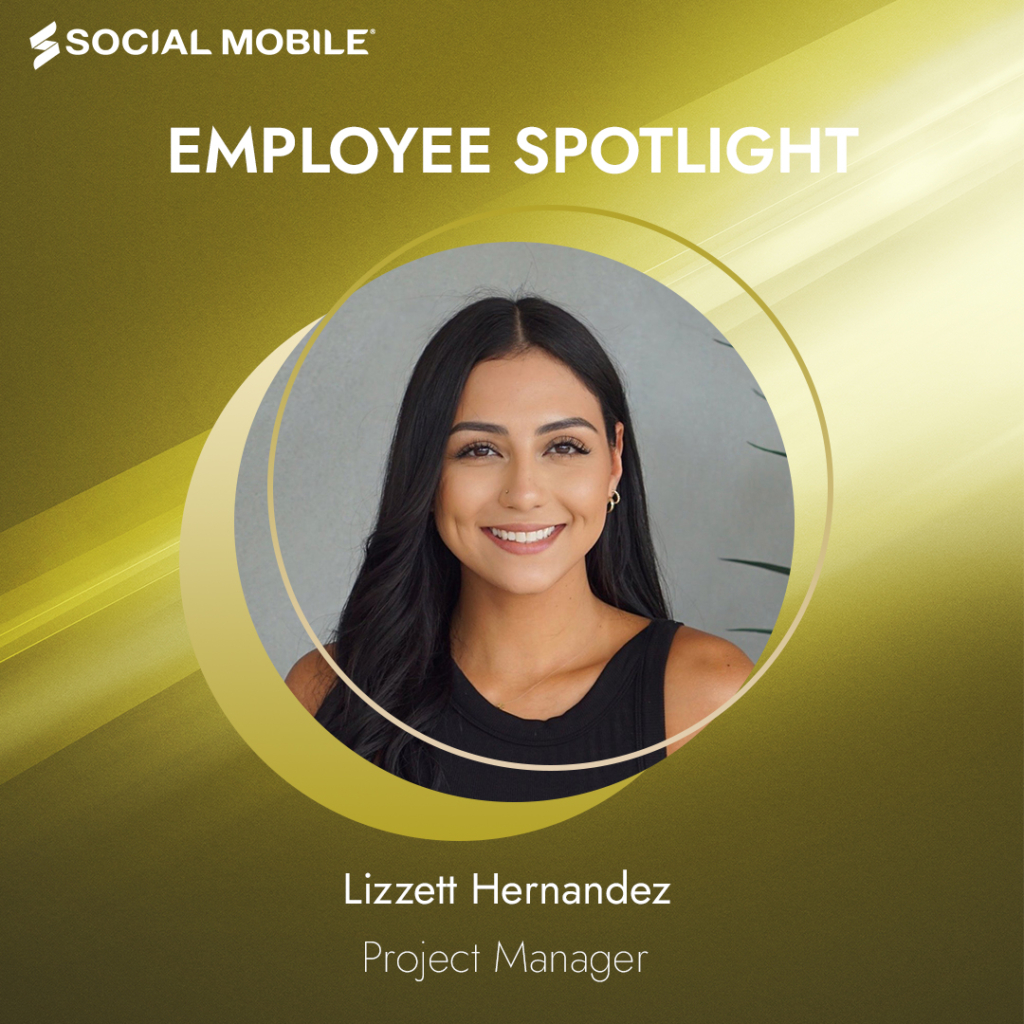 At Social Mobile we believe that our success is driven by the dedicated individuals who make up our team. Today, we're thrilled to shine the spotlight on one of our exceptional team members – Lizzett, our Project Manager extraordinaire. Join us as we learn more about her journey and contributions to our enterprise mobility solutions.
Lizzett joined our team in 2018 and has been a driving force behind our RHINO device portfolio. Her journey with us was nothing short of inspiring, as she started at Social Mobile being an Administrative Assistant and quickly rose through the ranks with her strong leadership skills to become our Project Manager.
Now, let's get to know Lizzett a little better with a fun Q&A:
When did you start working at Social Mobile, and how has the company changed since then?
I started working at Social Mobile in 2018.
The company has grown at such a rapid pace and expanded their portfolio to offer so much more than just cellphones.
Which of our values (G.R.I.T. – Get Sh*t Done, Refuse to Settle, Improve Every Day, Team is Everything) do you relate to most?
Get Sh*t Done!
I truly enjoy being as proactive and resourceful as I possibly can in anything I do.
What is one food you cannot resist?
Life would be pretty sad without dark chocolate.
GET A QUOTE.
Let's start designing your custom enterprise mobility solution.