Employee Spotlight: Alfredo Ferrera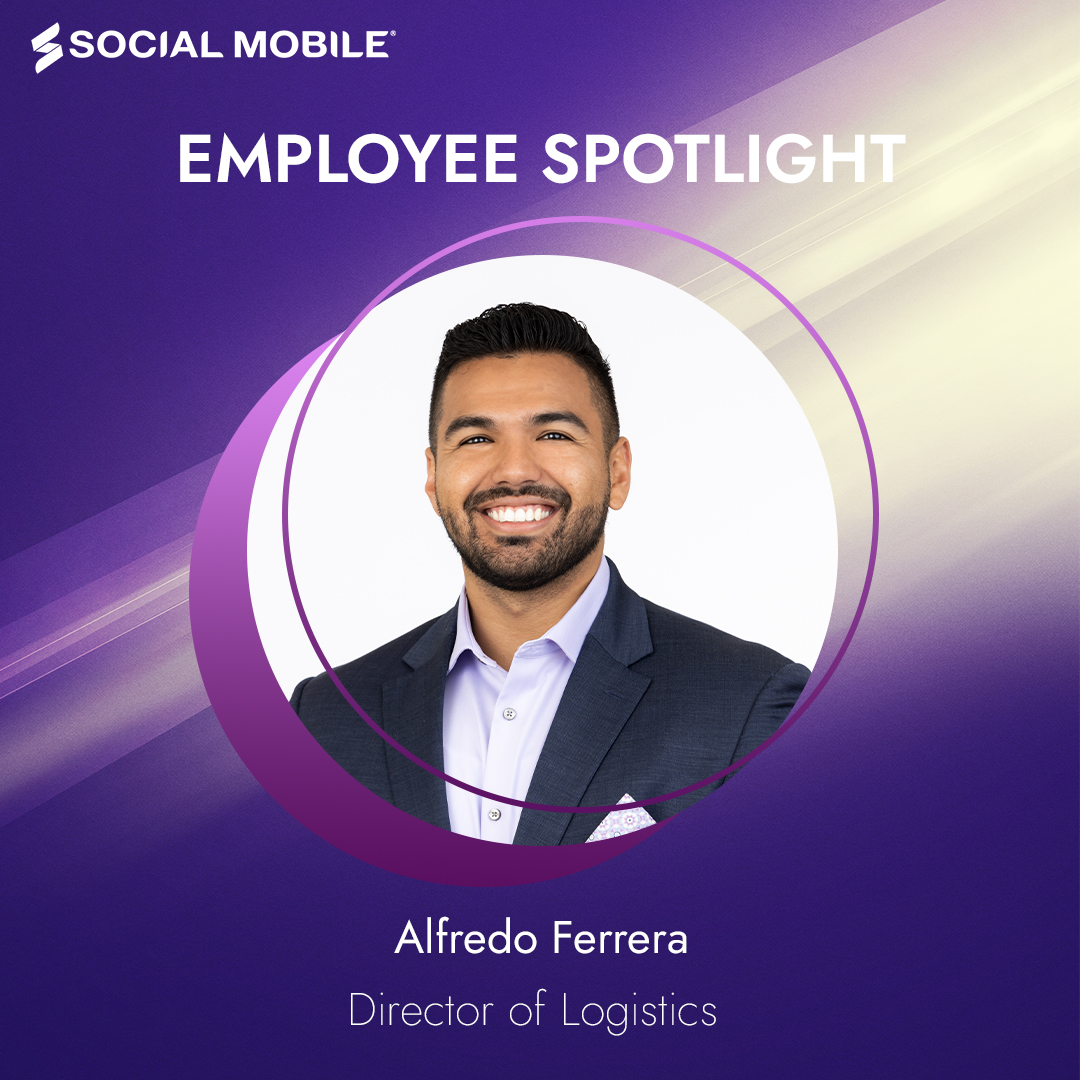 Meet our first employee spotlight of 2023, Alfredo Ferrera! He's been with Social Mobile since February 2022 and has seen the company grow in both personnel and operations.
When did you start working at Social Mobile, and how has the company changed since then?
I started working at Social Mobile on February 28th, 2022. Since then, the company has grown quite a bit, both in personnel and operationally. Social Mobile has done a great job of adding key leaders that provide robust expertise in their respective fields and have helped maintain the upward trajectory of the company.
Which of our values (G.R.I.T.—Get Sh*t Done, Refuse to Settle, Improve Every Day, Team is Everything) do you relate to most?
I relate to all of the Social Mobile values; however, in my opinion, "Team is Everything" is the most important value. Having a strong team behind you is a valuable asset because you can depend on one another to get to the end goal. This is one of my favorite quotes: "Talent wins games, but teamwork and intelligence win championships." –Michael Jordan
What is one food you cannot resist?
This is a good one, I have 2 foods that are irresistible to me. RAMEN! I love ramen and will never say no to ramen. Also, peanut M&Ms are by far my favorite candy.
GET A QUOTE.
Let's start designing your custom enterprise mobility solution.