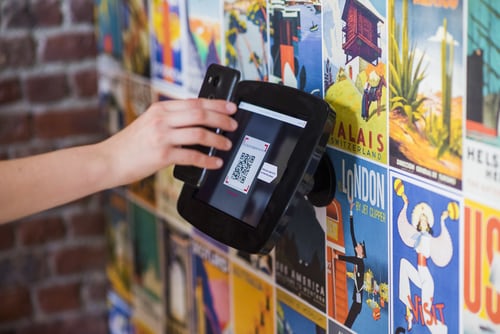 What is Kiosk

or

Single Application Mode?
Simply stated, kiosk mode is a state in which some devices are put to restrict access to applications, settings, etc. Kiosk mode typically locks users down to one application, a few applications, or a web browser. Kiosk mode, or single app mode as it is sometimes called, is designed to keep devices secure and allows organizations to use them for a dedicated purpose.  
Many operating systems can be locked into kiosk mode. For purposes of this post, we'll focus on Android kiosk mode.  
Android kiosk mode can be a powerful weapon in your device management arsenal. With kiosk mode, you can gain complete control over the usage of your dedicated Android devices by turning them into single-purpose, single-use, or dedicated kiosk devices. By restricting device functionalities, you'll increase security and ensure that devices are used for their intended purpose. Additionally, devices can be locked down to one application or multiple, providing flexibility to solve complex business requirements. 
Kiosk mode is most often used in public spaces, such as restaurants and cafes. However, kiosk modes can be applied to retail stores to educate prospective buyers, K-12 schools to keep students on task, hospitals to check-in to an appointment, and more. 
Most organizations deploy their mobile devices using a Mobile Device Management (MDM) or Enterprise Mobility Management (EMM) company. When appropriately configured, these software solutions will allow you to restrict access to specific applications, settings, or hardware buttons on your device. This is a great way to ensure that devices are only used for the intended purpose and prevent unauthorized use of devices such as people watching YouTube or playing games. 
Another common use case is locking devices down to a browser, such as Chrome or a dedicated kiosk web browser application. This allows end-users to engage with a web app or website and then clears cache and cookies once they are finished, keeping confidential or personal information secure. This allows most organizations to deploy devices quickly as they do not need to spend the time or money required to design or develop a native Android application. 
Whichever route you ultimately decide to take, Mambo's EMM solution for Android Enterprise devices can help. Mambo can lock an Android device down to a single application, multiple applications, or a web browser in a matter of minutes. This can be quickly be done on 25 devices or 25,000 devices. 
If you'd like to learn more about Mambo and Mambo's Android kiosk mode solution, please contact our sales team by going to www.socialmobile.com/mambo.